New state director named at NH SBDC
Richard Grogan to succeed longtime agency chief Mary Collins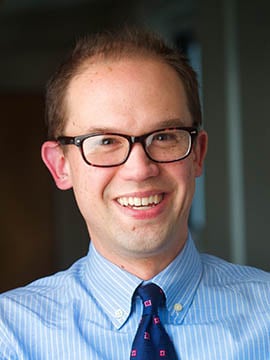 Richard Grogan, who for the last two years has served as Keene regional manager of the New Hampshire Small Business Development Center, will take over in April as the new state director of the organization.
He will succeed Mary Collins, who has announced her retirement after 18 years in the post. She will remain with the SBDC until her official retirement on May 30.
Grogan was selected after a national search for Collins' replacement.
Started in 1984, the NH SBDC has provided assistance to tens of thousands of entrepreneurs and businesses in New Hampshire, the bulk of it under Collins' leadership.
The NH SBDC is a cooperative program involving the U.S. Small Business Administration, the University Of New Hampshire Peter T. Paul School Of Business and Economics and the New Hampshire Department of Resources and Economic Development.
Before joining the NH SBDC, Grogan was a professor in the MBA in Organizational & Environmental Sustainability program at Antioch University New England in Keene. He holds a bachelor's in business from Wake Forest University, an MPA from the University of North Carolina at Chapel Hill and a Ph.D. in organizational sustainability from Michigan State.
Greta Johansson, district director of the SBA in New Hampshire, praised Grogan for "his strong and diverse skill set that enables him to understand the needs of New Hampshire's businesses as well as position the Center to meet those needs."
As for Grogan, he described himself as "ecstatic to transition into a leadership position in this organization, especially because I feel that we are in a position of strength. We have an amazingly talented staff, and current State Director Mary Collins' leadership has positioned us well for the future."
He added that, looking ahead, "entrepreneurship and the growth of small businesses are hot topics right now, and the SBDC, which has been in this business for 30 years in the state, is well positioned to lead the conversation about the growth of this community for the next 30 years and beyond."