New SBA partnership boosts small-dollar lending
Credit union initiative could inject over $125 million into the economy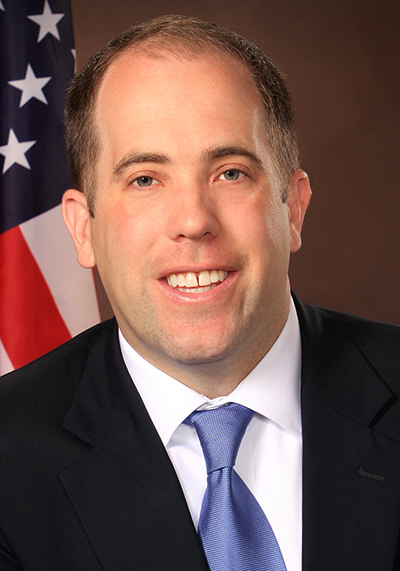 Did you know two out of every three new private sector jobs are created by small businesses? Small businesses are the unique cornerstone of America and the backbone of our economy. And that's why it's so important for small businesses to have access to capital to start and grow.
To help bridge credit gaps for small business owners, we at the U.S. Small Business Administration are partnering with credit unions throughout the country. The first credit union in the nation was established in New Hampshire. They have since grown in number and continue to be incredibly important because they are community-based and mission focused. They've helped members finance cars, homes, education and, of course, small businesses.
With this partnership we're encouraging 250 credit unions to approve at least 10 loans of $50,000 or less, which would inject over $125 million into the economy. Therefore, the economic influence of this partnership is vast.
The reach of credit unions is large, as there are nearly 6,600 federally insured credit unions with over 100 million members and around $1 trillion in assets.
Additionally, this announcement is important because small-dollar loans do not count toward the credit unions' business loan cap. This provides flexibility to credit unions to distribute small dollar loans, increasing access to capital to communities and firing up their local economies.
This partnership is one of the many ways SBA is dedicated to creating jobs and tapping into America's full entrepreneurial potential. We know that those who dream big, work hard and play fair can achieve the American Dream with the SBA. The possibilities are limitless.
We're committed to making it easier for entrepreneurs to access fundamental tools and resources to start and grow new businesses. When we strengthen small businesses, we're driving the overall economy, resulting in opportunities for potential small business owners and the middle class to flourish and be empowered.
The SBA has taken additional steps to boost small-dollar lending, which will bolster our credit union partnership. We've streamlined credit evaluations by revising credit criteria for SBA 7(a) Loan Guaranty small dollar loans and we've zeroed out fees on small dollar loans ($150,000 or less) making it easier for entrepreneurs to access capital by cutting costs and time.
Seth A. Goodall is the U.S. Small Business Administration's New England regional administrator.