New nonprofit board members: a rare commodity
Groundbreaking N.H. program seeks to fill organizations' growing need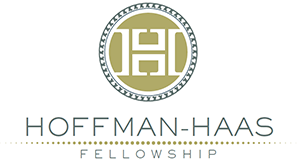 In this 50th anniversary year of John F. Kennedy's death, many of the former president's best-loved quotes are being bandied about, including perhaps his most famous: "Ask not what your country can do for you; ask what you can do for your country." In January 2014, the New Hampshire Center for Nonprofits will launch the Hoffman-Haas Fellowship, an initiative that not only speaks to Kennedy's call for volunteerism, but illustrates another of his observations: "Leadership and learning are indispensable to each other."
The newly minted fellowship was born of a dire need on the part of the state's nonprofits — the demand for qualified board members, said Mary Ellen Jackson, the center's executive director. After holding a series of statewide focus groups on the board of the future and what could be done to support the time-honored civic role, the center realized that the dominant concern of retiring leaders was that of succession — they were simply not seeing enough new board candidates coming up through the ranks.
According to Jackson, there are nearly 9,000 registered charitable organizations in the Granite State, 80 percent of which are very small. The more developed organizations quickly solicit seasoned volunteers for their boards, leaving smaller or younger organizations struggling to fill their boards.
That's why the center decided to do something about it.
"It's quite a sophisticated experience to serve on a nonprofit board," Jackson observed, "and we realized that there was really nothing in place to prepare people. The challenges of serving on a nonprofit board can be tough and often vary because each board is different. Boards need members who can bring out-of-the-box thinking to issues of strategy and sustainability. Members are also called upon to contribute to fundraising initiatives and that's an activity with which many are at first uncomfortable, until they realize that 99 percent of fundraising is relationship-building."
According to Jackson, the goal is twofold: "We want to give talented volunteers the chance to have an optimal board experience, and we also want to shift people's thinking about that experience. It's a two-way street. Nonprofit boards have needs, but so do potential board members."
In the end, she said, accepting a board position is a significant commitment, and those considering such a move need to develop the skills to assess a position and decide whether it's a good match for them.
'A major imprint'
By creating the Hoffman-Haas fellowship, the Center for Nonprofits is tackling the issue head-on.
Named in honor of two New Hampshire philanthropists — John E. Hoffman Jr. of Sullivan and Thomas W. Haas of Durham — the fellowship program will give participants a clear picture of what a nonprofit board member's role is, and what it involves.
"Understanding the role of a nonprofit board and how best to contribute is crucial for a good board experience," said New Hampshire Catholic Charities President Thomas Blonski. "I believe the Hoffman-Haas fellowship will provide participants with the education they need to succeed. When board members understand what they're getting into and are up for the challenge, everyone benefits."
The goal of the Hoffman-Haas Fellowship is not to strengthen boards, said Jackson, but to populate them with inspired individuals who understand the commitment required and are ready to engage.
"Our goal for the fellowship is very focused. We have one mission and one mission only: to provide fellows with the information and resources needed to think strategically about their role on a nonprofit board."
Not surprisingly, the curriculum reflects this single-mindedness. It's focused and efficient, a six-month boot camp that affords participants a lively, immersive experience without creating a hardship for them time-wise.
"This is not a basic 101 course on nonprofit governance," Jackson said. "This is an experience."
There are no age requirements to take part in the program — new faces and new energy are the goal. Fellows will be engaged in five in-person sessions, including three scheduled as dinner meetings and an afternoon "fishbowl" session in which nonprofit leaders present the issues they're currently confronting; an online learning component that includes selected articles and TED Talks; and mentoring meetings with a dedicated adviser.
At the end of the fellowship, participants will be offered the opportunity to serve on a key committee, or perhaps even in a board position, with one of five or 10 pre-selected New Hampshire nonprofits. The center's goal, Jackson noted, is to offer two sessions per year, training 20 and 25 fellows per session, so that by the end of the fifth year, there will be 250 to 300 new potential board members in the pipeline.
The goal is ambitious, but Jackson believes it's attainable and in keeping with the energy and dynamism of the two individuals for whom the fellowship is named.
"Both John and Tom have left a major imprint on New Hampshire's nonprofit community," Jackson said. "They're two very, very inspiring gentlemen and such positive catalysts for change across the state. They're the type of individuals who look ahead and say, 'What can I do that will have a positive impact across many sectors?' They have a strong vision of what it means to give back and they have both been unwavering in their support of this initiative."
Hoffman, a retired attorney, said the cultivation of a new cohort of potential board members isn't just a feel-good initiative — it's critical to the health of the state's nonprofits.
"One of the crying needs for many of the state's nonprofits, whether established or developing, is for effective, engaged board members. When I retired to New Hampshire over 20 years ago, I didn't have any experience in the nonprofit sector — I simply didn't have time to pursue that type of activity in my former professional life."
But after retiring from a demanding law career, Hoffman said he found himself with time on his hands and a desire to engage.
"I discovered tremendous energy in the state's nonprofits — they were working hard to run great programs on a shoestring, and I felt motivated to do whatever I could to help them improve their capacity to operate. My involvement with nonprofits is so gratifying — I want to help others to have this experience."
Thus, when Hoffman was solicited to lend his name to the center's new fellowship initiative, he didn't hesitate.
"Everybody benefits from the training this fellowship offers," Hoffman said. Boards have a tremendous need for qualified members, and people are looking for a way to give back. I think this thing is a no-brainer."
The center is currently accepting applications and nominations for both fellows and mentors. Application deadline for fellows is Dec. 5. For more information, visit nhnonprofits.org or call 603-225-1947.