New housing report points to inadequate supply
NH Housing says addressing need is 'essential'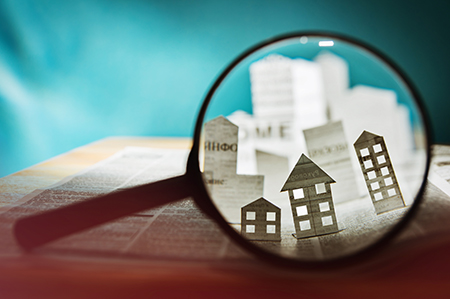 The latest data released by the NH Housing and Finance Authority confirms yet again that the state's housing market remains extremely challenging for renters and homebuyers. And economic trends suggest that it could get worse before it gets better.
According to New Hampshire Housing's November Housing Market Update, "Granite Staters are faced with an inadequate supply of single and multi-family housing to meet the needs of younger workers, families and older residents," writes Dean Christon, executive director of the agency.
He points to various economic factors as playing a role in keeping the market tight:
• Close to full employment in the state
• A relatively low inventory of homes for sale, particularly under $300,000
• Home prices still rising in most areas of the state
• Mortgage delinquencies are down
• Low vacancy rates and a shortage of units in rental housing in most regions of the state
• Affordability for renter households (paying no more than 30 percent of income towards housing costs) remains a problem in most areas of the state
• Renters and homeowners who wish to move – whether to larger or smaller quarters – but who have limited options due to the low turnover of housing and a competitive market
• Businesses in the state are seeking workers – and housing for those workers
"Increasing the supply of housing in our state is essential to our economic growth and development," writes Christon. "It is equally important to ensure that all of New Hampshire's citizens have access to housing that meets their needs."
Christon points in particular to what he calls "a significant impediment" to addition of affordable housing:
public regulatory and other policies that he says limit the ability of developers to respond to market demands for housing.
To view the entire report, visit nhhfa.org.