New Hampshire's technology sector: a roundtable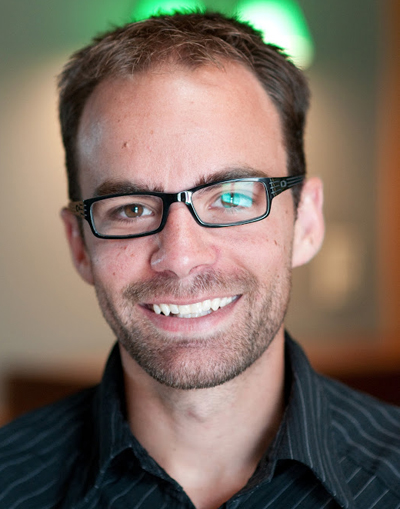 NHBR's editors recently asked representatives of different aspects of New Hampshire's tech industry for their view on what issues are important to the sector as well as what they believe the future holds.
Participants were:
• Jason Alexander, managing partner, Alexander Technology Group, Bedford
• Ryan Barton, CEO, Mainstay Technologies, Belmont
• John Gargasz, co-founder, 10X Venture Partners, Merrimack
• Mark Kaplan, CEO, AlphaLoft, Manchester
• Tom "TK" Kuegler, general partner, Wasabi Ventures, Manchester
• Tom Ryden, chief operating officer and co-founder, VGo Communications Inc., Nashua
• Nick Soggu, founder and president, SilverTech, Manchester
• Susan Towers, director of marketing, Smartware Group, Center Harbor
Q. How satisfied are you with the quality and size of the New Hampshire workforce? Why?
Ryan Barton: Finding good people is a challenge for any business, in any market. However, as a technology firm in New Hampshire, we do believe the workforce quality and size in New Hampshire is especially challenging.
We consistently have challenges recruiting new hires, and we believe that increasing the quality and size of the workforce (especially in IT and related "knowledge worker" fields) should be a top priority for the state. Things are getting better, but there is much to be done.
John Gargasz: Moderately satisfied. We need more qualified STEM workers for both advanced manufacturing and engineering. If we have the talent, we can attract more companies to locate here. And talent will equal more entrepreneurs starting businesses.
Susan Towers: Very satisfied. As a small but growing maintenance software provider, Smartware Group averages two to three new hires each year. We continue to source plenty of talented professionals right here in the Granite State.
Nick Soggu: As technology advances, our workforce needs to advance with it. We need to be agile, always learning and moving forward. This is an area I feel we need to improve upon.
The future of New Hampshire's workforce will be determined by the decisions we as a state make over the next few years. As the national economy gains momentum, we have the opportunity to leverage our strengths, improving the state's position and fostering high technology industry growth.
TK Kuegler: My answer may be a little different than others in the New Hampshire tech ecosystem, but what we are looking for is technology-focused people who want to found startups and also people who are interested in working at these early stage companies. The biggest problem we see in this realm is for people who have an appetite for risk in this manner. That is something that we see in many secondary startup markets, and New Hampshire is no different.
Jason Alexander: I think New Hampshire's workforce size is decent relative to the needs of "today's" business needs, however I don't think there are adequate levels of expert workforce to scale for short-term growth or to make up for the large amount of retirees that we will experience in the years to come. When I talk about "expert," I am referring to the local population of STEM experts.
Tom Ryden: We are satisfied. For developing robots, we need engineers from all disciplines, and we have not had any trouble finding those employees. Being based in Nashua, we do draw some of our talent from Massachusetts.
Mark Kaplan: I'd like to preface all my remarks by saying that they represent the thinking of a range of people. I reached out to Alpha Loft's board, some sponsors and members, involved in the entrepreneurial ecosystem and tech sector.
It's fairly common for all of us to hear about difficulties companies have finding people with the right skills. We need to step back and recognize there is a short supply of technically skilled people everywhere. In larger metropolitan areas, there is such a shortage of technical sales people, for example, that it is creating recruiting wars and lots of turnover in companies. We actually may have some immunity to that because once those people come to a New Hampshire company they are more likely to stay.
The attention to the technical skills shortages in the workforce is already leading to change through programs focusing on STEM in our universities, and new efforts aimed at younger people, such as FIRST. Increasing funding and programs that get more kids interested in technical careers is key, so they self-select into a STEM education.
"[New Hampshire should be offering tax-free zones and profit incentives such as those offered in New York, Virginia and elsewhere."
We need to do an even better job by building a bigger pipeline of kids with the desire to pursue engineering and technology related educations. Of course, there are also initiatives at the national level that would be beneficial to increasing the technical workforce. This technical workforce issue is long term in nature. We've got to address it with the will to continue supporting and increasing support for programs to resolve it over time.
John Gargasz, 10X Venture Partners, Merrimack
Our first steps are good, but we need to put more muscle into the work.
Q. Should the state's tax structure be altered to encourage technology firms, and if so, how?
JG: Yes. We need to offer tax incentives for corporations and startup firms to locate here in New Hampshire.
Technology firms in particular create leverage in job growth. Those engineers need homes to live, the managers need lawyers and accountants for support, those families shop for cars, food, etc. We should be offering tax-free zones and profit tax incentives, such as those offered in New York, Virginia and elsewhere. Check out the deal Nevada just gave to Elon Musk to build Tesla batteries.
RB: For technology firms to be successful, they must have access to a significant talent pool. There is a symbiotic connection between the quantity of talent and an area's startup business activity. For technology firms to be successful in New Hampshire, the state needs to attract and retain startups.
Tax experts have identified a number of specific items in the state's tax code [that] make the state unappealing for many startups, which should be addressed as quickly as possible.
Long term, more sweeping changes may be necessary to attract and retain technology businesses as a serious economic engine for the state.
ST: We do not agree that the state's tax structure should be altered.
TK: Anything that would help clarify and eliminate capital gains taxes would be a welcome thing. Those that take those risks and produce jobs should not be penalized for that.
JA: The state's tax structure should absolutely be altered to encourage technology firms.
First, it should be ensured that tax structure is established to remove barriers for startup companies – not to create seeming penalties for success. Though repealed, the LLC tax is a perfect example of the type of move that should be avoided in the future.
There should also be aggressive programs in place to encourage technology firms to relocate or create new engineering offices here. Many strong programs are in place but the state needs to do a better job of communicating those programs.
Mark Kaplan, AlphaLoft, Manchester
TR: We make use of the New Hampshire research and development tax credit. The structure of this tax credit makes it difficult for businesses to plan. Because the overall tax credit of $2 million is divided among the companies that apply, it is unclear as to how much credit each company will get until the notice arrives. It would be better if it was a calculable amount.
Also, we would like to see the offset period be extended from five years to eight or 10 years, and of course the amount available increased.
MK: Based upon feedback I heard when I was seeking input for this discussion, as well as my participation on the Live Free and Start Advisory Council, it seems clear there are changes that would be beneficial.
We have to start with an understanding that our structure is so different that it alone can get in the way. Businesspeople's resources are limited, and our structure requires time, energy and often money to understand. Entrepreneurs have enough barriers to overcome getting to success without adding to them by having to deal with unique state tax structures.
However, we know that significant change in tax structures takes a long time, if it is done at all. There are a few items that could certainly be helpful: a modification of the business enterprise tax so it doesn't affect early-stage companies until they really get larger, a more robust R&D tax credit, and an angel investment tax credit that would incentivize more startup and early-stage investment by those in the state who've already generated wealth.
Such a credit or incentive would provide more capital to companies at the riskiest time, early in their lives.
Q. What other specific things can the state of New Hampshire do to support and encourage the growth of tech firms?
RB: It is my opinion that the state needs to make a concerted effort, at all levels, to continue to improve the factors that impact technology firms. While we fix other ills in society, we must remember that business is the driver of economic growth, and technology firms often lead the way by bringing innovation and creating significant value. When a business is successful, it lifts all it touches (communities, employees, customers, shareholders and more).
Among other things, businesses need fair taxes, low energy costs, access to labor supply and a predictable regulatory environment.
NS: Innovating entrepreneurs are faced with a few challenges here in New Hampshire, one of them being outdated systems and technologies for doing business with the state's government. Governor Hassan has been making strides towards addressing this, but we still have a ways to go.
Tom "TK" Kuegler, Wasabi Ventures, Manchester
New Hampshire has fallen behind competing states in terms of electronic and digital systems for interfacing and doing business with the state, and as a result many startups are incorporating in Delaware and Massachusetts, which already have the tools in place that they need.
Other hurdles that could be addressed by the state are expensive and non-uniform state securities regulations, the uncertain enforceability of employee non-competition, non-disclosure and non-solicitation agreements, and an inadequate assessment of legislative impact on business.
JG: Besides creating tax incentives, restructure the Public Utilities Commission/electric utility ecosystem in New Hampshire to get electric rates down. Also, revise legislation to be more business-friendly and promote our benefits to Massachusetts companies. These are the easiest to convince because much of their workforce may already be here in New Hampshire.
ST: In order to better support both businesses and residents, we believe the state of New Hampshire should continue to involve new technology as a natural part of all strategic plans.
TK: The answer may not seem as obvious as one would think. But in my opinion we have to make it more appealing for people to come here to start new companies and work at early-stage startups. Things like a better mass transit system coming north from the Boston area, tuition credits/debt forgiveness for working in the state, cap gains credits if you create a certain threshold of jobs and eliminate silly regulations like the securities audits that the state does for startup fundraising.
JA: Investment in education is number one on my list. The state has great programs to show professionals how great a place New Hampshire is to live and work, but we need to get in the business of growing our own talent and doing a great job to articulate the real-life opportunities that they can experience in New Hampshire after they graduate.
Tom Ryden, VGo Communications Inc., Nashua
I will say that the local education system has been stepping up their game in the recent year, but the focus needs to continue.
TR: Support STEM education initiatives and programs such as FIRST, which help educate future employees.
MK: As Oliver said, "More." More funding and support for initiatives that develop the ecosystem and can make New Hampshire an even better place to start and grow innovation-based businesses. These efforts include Stay Work Play, the incubators such as Alpha Loft, STEM initiatives, capital for emerging tech companies and more.
The Live Free and Start Advisory Council is working to address making New Hampshire more attractive through legislative changes that make New Hampshire more business-friendly without being detrimental to the state, improving the capital investment climate, understanding what data says about growing businesses in New Hampshire and, of course, marketing the advantages of the state well.
Q. What are the challenges being faced in the tech sector?
RB: The pace of innovation in technology is proceeding at an exponential rate. We are seeing a veritable explosion of new ideas, disruptive technologies and incredible opportunities – and the rate of change is increasing.
This phenomenal pace brings great value, but it's also highly disruptive. Technology firms must innovate constantly, scale well and handle disruption in stride.
Add to that an unpredictable regulatory environment. Regulations increase the cost of doing business, and businesses dealing with disruptive technologies need stability wherever they can. There is a reason Forbes ranks New Hampshire 46th out of 50 states for regulatory environment.
Nick Soggu, SilverTech, Manchester
JG: Right now, it's mostly finding and keeping the best talent in a global tech ecosystem. Funding, etc. are generally available for good ideas and good teams.
NS: At SilverTech, one of the largest hurdles we continue to face as our agency grows is finding top-notch talent to join our team. There are a lot of great programs, such as STEAM Ahead NH that we support, specifically designed to foster that talent at a young age, but I feel a lot more needs to be done to continue that development in the tech sector.
ST: The tech sector faces a variety of challenges. Like many other businesses, securing the right talent at the right time while balancing infrastructure needs continue to remain top of mind. But today, security – both maintaining high levels and staying on the cutting edge of new safeguard methods – holds a front seat.
TK: The more we can educate people in surrounding areas, e.g. Boston metro, that there are real advantages to moving your company/people to New Hampshire would do a world of good to move the needle on the tech sector in New Hampshire.
In the Bay Area, San Francisco and Silicon Valley are thought of as one market, we need to do all that we can to make that a reality here in New England.
JA: This plays primarily off the previous question. Access to talent is becoming a challenge and will become a problem in the years to come. Tax structure, logistical challenges (such as highways, etc.) are all real problems, but access to talent will be the state's largest challenge in my opinion.
TR: Two big challenges are securing funding to grow and hiring a capable workforce.
Our industry will require technical competent support staff – customer and field service technicians, software installers, product customization technicians. It does not look like the New Hampshire education system is adapting to meet those needs.
"New Hampshire firms don't always have the easiest time accessing funding for their new and/or growing ventures. Anything the state could do to assist in the securing of funding, especially for earlier-stage companies, would be a huge help."
MK: I would say that we've touched on them already: lack of the qualified people to work in and grow companies, access to capital and further development of a broader-based and more robust ecosystem.
At Alpha Loft we believe we can have greatest impact by pursuing our objectives and those of the state by operating in a highly collaborative manner. The ecosystem needs the engagement and participation of more of its existing players in the state; companies, successful entrepreneurs, service providers, government, etc. We need them providing financial support and their time. At Alpha Loft, that includes time committed to advising and mentoring entrepreneurs, participating in networking events, leading workshops and more.
Jason Alexander, Alexander Technology Group, Bedford
Q. What do you see as the key issue or issues facing the tech sector in the coming year?
RB: The tech sector encompasses many types of businesses, and we each face our own challenges and issues. However, "unpredictability" is always a significant challenge, especially in the technology space.
Unpredictability strikes through disruptive technologies, changing economies, shrinking labor pools, increasing regulations, rising health care costs and the like. Businesses and the state must partner together for a stable, predictable environment in which businesses can flourish and create value for New Hampshire and its residents.
NS: In the early 2000s, we ranked in the top third of states in business starts. Since 2008, New Hampshire has ranked in the bott.om half of states in that category. The lack of business starts has become a fundamental problem for the state and has limited its recovery from the last recession.
This lack of business starts or startups hinders innovation, makes it more difficult to recruit top-notch talent to our state and thwarts high-tech economic growth.
ST: Security. Our flagship solution, Bigfoot CMMS, can be accessed anywhere in the world, by thousands of users. It's critical that solution providers, such as Smartware Group, give users peace of mind in knowing their data is protected, private and available whenever and wherever they need it.
This issue will only become more critical over time as businesses seek to gain greater efficiencies through cloud-based offerings and other new technologies.
TK: We need to DO all we can in the next 12 months to continue to lay the framework in place that will create technical entrepreneurs. Creating educational programs and business/public sector initiatives that will educate and guide people that want to create growth focused technical companies, i.e. startups.
The efforts over the next 12 months are not ones that will show immediate results, but they will lay the groundwork for creating more companies like Dyn, Newforma and Newmarket in the next five years.
JA: Mirroring the last couple of answers, number one is access to the quantity and quality of talent needed for growth will be the biggest challenge.
With that said, I believe access to funding may also pose a challenge. New Hampshire firms don't always have the easiest time accessing funding for their new and/or growing ventures. Anything the state could do to assist in the securing of funding, especially for earlier-stage companies, would be a huge help.
TR: The demand for software engineers continues to grow, and there may become a real shortage of experienced software programmers.
MK: There were three items mentioned in the feedback I received. One was attracting and retaining qualified talent, which we've discussed. A second was continued macroeconomic conditions that are positive, or no worse than neutral. And the third was net neutrality – an issue that has long-term ramifications, particularly for small, early-stage technology companies whose success is dependent on the Internet.