New Hampshire's energy-efficiency plan
The newly established EERS standards targets reduced energy consumption and lower electric bills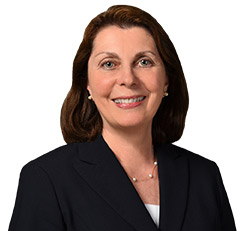 To the average energy consumer, "energy efficiency" often conjures up images of LED light bulbs, energy-saving appliances, light-switch timers and other products designed to save electricity and reduce individual customers' monthly electric bills.
While these and other measures offered by New Hampshire's electric and gas utilities have existed for several years, the extent to which utility-offered energy-efficiency programs have been deployed has depended largely upon available funding. This funding comes primarily from revenues collected through a charge to all electric and gas distribution system ratepayers.
Historically, efficiency programs and funding were developed without regard to any specific, targeted energy savings goals. However, on Jan. 1, 2018, that will change when electric and gas utilities begin implementing programs that, in the aggregate, must meet a statewide energy efficiency resource standard (EERS) — a standard having specific, long-term targets for reduced energy consumption.
In August 2016, the NH Public Utilities Commission established an EERS for its electric and gas utilities, setting a long-term goal of achieving all cost-effective energy-efficiency savings.
The PUC determined, based on record evidence, that "cost-effective energy efficiency is a lower cost resource than other energy supply." The PUC also found that this will continue to hold true even though EERS costs will be slightly higher than current energy-efficiency program costs.
The PUC has established specific energy savings targets for the first triennium of the EERS program, which are benchmarked against electricity and natural gas sales delivered in 2014. In 2018, electricity consumption must be reduced by 0.80 percent and natural gas consumption must be reduced by 0.70 percent. Higher savings percentages are also established for 2019 and 2020, with cumulative three-year savings goals of 3.1 percent and 2.25 percent for electric and natural gas sales, respectively.
On Sept. 1, the utilities filed with the PUC their plan to accomplish the 2018-20 EERS goals. The plan includes existing energy-efficiency programs for residential, business and municipal customers, and new initiatives such as a new residential energy audit option, a financing option for moderate-income residents, new measure offerings in both residential and commercial programs, and multi-year energy planning to encourage long-term energy savings projects among large commercial customers.
Existing residential energy-efficiency programs include: energy-saving support to income-eligible residents; comprehensive energy efficiency improvements for existing homes; incentives for customers or builders who are constructing highly efficient new homes; and rebates and markdowns to encourage customers to purchase energy-saving products such as lighting, appliances and heating systems.
Commercial programs include: incentives for large customers who are retrofitting existing facilities or equipment, constructing new facilities, adding equipment, or replacing equipment that is at the end of its useful life; and incentives for new and retrofit projects, including turn-key energy services for small commercial customers who lack the time, resources or expertise to implement energy saving solutions on their own.
Municipal customers can obtain incentives for constructing new facilities or retrofitting existing facilities.
Utility-specific offerings include: Home Energy Reports, which compare energy performance among homes and encourages conservation and greater efficiency; Energy Rewards RFP, which encourages customers to submit comprehensive projects as part of a competitive bid process; and Customer Engagement Platform, which utilizes self-service tools to help customers learn more about energy efficiency and develop a customized energy savings plan.
In addition to lowering participating customers' bills, increased efficiency lowers energy use overall, which can produce additional benefits such as reduced peak loads and reduced emissions. For example, in 2018, the EERS plan is expected to reduce peak demand by 10 megawatts, and by more than 39 megawatts in 2020. The plan is also expected to reduce greenhouse gas emissions by 2.8 million tons, the equivalent of taking 606,000 cars off the road for one year. The 2018-20 EERS plan is expected to save more than 4 billion electric kilowatt-hours and 7.5 million natural gas MMBtus over the lifetime of the measures installed. It will also reduce usage of other fuels, such as oil and propane in amounts equivalent to 5.4 million MMBtu.
Although New Hampshire has some of the highest energy prices in the country, the good news is that electric and natural gas customers can obtain energy-efficiency measures that will help to lower their utility bills. Consequentially, all customers will reap the environmental, economic and other benefits produced by attaining the state's EERS goals.
Susan S. Geiger, a director and shareholder of Orr & Reno, Concord, is a former NH public utilities commissioner.