New Hampshire's construction unemployment rate skyrocketed in January
8.7 percent rate is 18th lowest in the country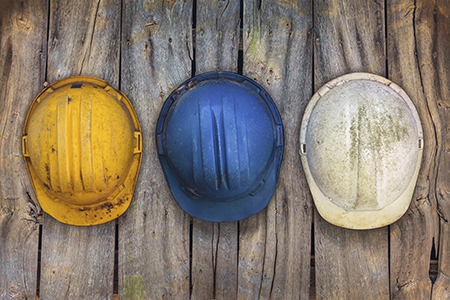 New Hampshire's construction unemployment rate nearly doubled in January, going from fourth lowest in the country to 18th.
According to Associated Builders and Contractors, which analyzed U.S. Bureau of Labor Statistics data, New Hampshire's construction unemployment rate in January stood at 8.7 percent, an 85 percent jump from December.
New Hampshire was not alone in watching its rate rise – 36 other states saw increases, as well as the national as a whole. The national rate stood at 9.4 percent in January, 0.9 points higher than December, ABC reported.
While New Hampshire's winter weather could explain the large increase from December, economist Bernard M. Markstein, who conducted the analysis for ABC, said the rise might also be related to "the mounting shortage of skilled construction workers acting as a drag on the ability of the sector to grow."
He did say that, "despite the challenge, construction activity will continue to advance this year."
The state with the lowest construction unemployment rate was Hawaii, at 6 percent. The highest rate belonged to Alaska, at 22.5 percent.