New Hampshire should not let the winds of opportunity pass us by
Pease International Tradeport could be an ideal location for the offshore wind sector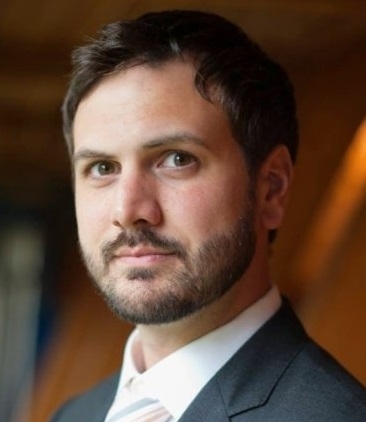 Wind energy in New Hampshire has historically been defined as small to large onshore wind turbines located in farm fields, open spaces or more often on the ridgelines of our mountain ranges.
Offshore wind provides us the opportunity to dramatically shift our perceptions of wind. This is a resource New Hampshire should capture for both its energy benefits as well as its economic ones. As this growing industry begins to take form in the Northeast and along the eastern seaboard, we must carefully consider how New Hampshire can leverage our advantages to engage in this developing and as yet untapped industry.
Earlier this year, the Unites States finally witnessed its first successful foray into large-scale offshore wind development when the Block Island Wind Farm, located 3.8 miles off Block Island, Rhode Island, went live. Boasting a total of 30 megawatts (MWs) through the installation of five 6 MW Alstom Haliade turbines, we can now physically see and understand how projects like this can successfully provide electricity to roughly 5,000 homes. Perhaps even more importantly, this project shows us a new path toward using an exciting technology in US waters to increase clean energy on our regional electric grid.
The potential economic benefits become clear when looking at the total resource available in our region. The Department of Energy estimates a potential of 139 gigawatts (GWs) of wind resource off of New England's coastline, with an estimated $10-$15 billion dollar economic benefit to the region over the next 10-15 years, from developing only a fraction of that resource. New Hampshire has immense opportunity to capitalize on this industry.
As recently illustrated in several Massachusetts reports concerning large offshore wind industry infrastructure, the region is woefully in need of rapid facility build-out to meet established state and project development goals. Massachusetts, given those stated goals and infrastructure challenges, would have a severe uphill battle meeting those goals without regional assistance. New Hampshire sits in a prime position to assist our neighbor and regional electricity partner in finding and developing locations to house wind manufactures and service companies to meet those targets.
Let's consider what New Hampshire's seacoast has to offer. As a leading economic driver of the area, the Pease International Tradeport provides an ideal location for wind related industries to locate, especially those coming from overseas. Whether assembling vital components into a wind tower's nacelle (the large turbine at the top of the tower), manufacturing of the nacelle itself or developing critical monitoring software that controls the system's energy flow, Pease offers a terrific setting for those businesses to house their operations. Moreover, it provides easy accessibility to Interstate 95, the Port of New Hampshire, cargo rail and an international airport to satisfy any transportation needs.
Let us also consider our educational resources like UNH. With a world-class research university located ten minutes from Pease that houses a one-of-a-kind wind tunnel and a wave pool, research access is close by. To quickly boost needed employees we turn to the proven technical training ability of Great Bay Community College, located right in Pease. The result is a clear example of how our coast offers the assets needed to effectively service this industry.
Leveraging the aforementioned resources provides us the opportunity to compete for these clean tech jobs, but also provide the best price for project components through our tax structures and lower project and energy costs.
The fact remains there is also a sizeable interest across our workforce's age spectrum in this industry, from millennials to our most experienced engineers. Simply consider that wind turbine servicing accounted for the fastest growing job category in the country last year (second being solar installers). The workforce development potential is clearly considerable and would help the state in several areas of concern.
Early adopters of growth industries position themselves to reap long-term economic benefits. The added bonus for New Hampshire is early adoption of offshore wind presents boundless economic development and job growth while utilizing existing infrastructure, attracting new talent to the state and avoiding lengthy battles concerning particular projects. We should not, therefore, let the winds of opportunity pass us by.
Michael Behrmann, MSEL, is director of the New Hampshire Clean Tech Council.