New Hampshire opts to explore its own public safety telecom network
Executive Council vote paves way for potentially opting out of federal effort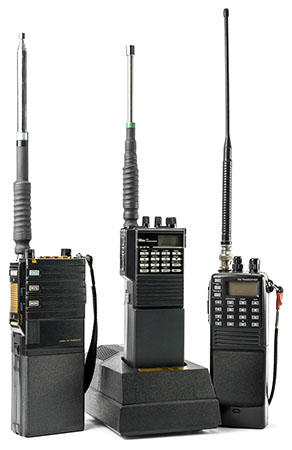 While the state insists it is only exploring its options, the decision by the Executive Council to approve a contract with Rivada Networks may signal the beginning of the end of the state's participation in FirstNet, the federally funded interoperable public safety mobile telecommunications network.
On Sept. 7, the governor and council voted unanimously to sign a deal with Rivada Networks for the exclusive rights to build and maintain the radio access network, but only if officials decide to opt out of FirstNet, which is still in development.
In essence, the state is exploring its options, and a final decision would not be made until next year – when there's a new governor and a new Executive Council.
In a release, Rivada stressed that the contract approved by New Hampshire only involves exploring the establishment of an alternative to the FirstNet system and not necessarily building one, at least at this point.
Rivada Networks' co-CEO and Executive Chairman Declan Ganley acknowledged the circumstances surrounding the New Hampshire contract.
"While this is not a decision by New Hampshire to opt out, by choosing Rivada to develop New Hampshire's alternative to FirstNet's state plan, the state has acted in a timely way to keep its options open," said Ganley. "Whatever the state's final decision when the time comes, we're confident that working with Rivada will ensure that New Hampshire's interests are protected."
With the decision, Rivada would have the exclusive right to build the New Hampshire radio access network, if the state chooses to pursue the opt-out alternative.
The New Hampshire decision is causing a stir in at least some parts of the public safety community, who see the state as being premature in looking for a FirstNet alternative, considering it's not in operation yet.
But the selection of Rivada should not be seen as a move by New Hampshire to opt out of FirstNet, John Stevens, the statewide interoperability coordinator for the NH Department of Safety, told Urgent Communications, the International Wireless Communications Expo's website.
"There is no intention, at this point in time, to make any decision in regard to opt in or opt out," Stevens said. "This is just going to allow us to continue to move forward with alternative for the governor and council to consider once we get to some point in the future.
He added: "There is no obligation at this point in time to do anything other than work with FirstNet, develop the state plan with FirstNet and work with the contractor to see if, in fact, we can build our own [radio access network]. Then we'll let the governor and [executive] council to make a decision as to what works best for New Hampshire."