New Hampshire lags behind in construction value survey
ABC report finds industry still struggling after Great Recession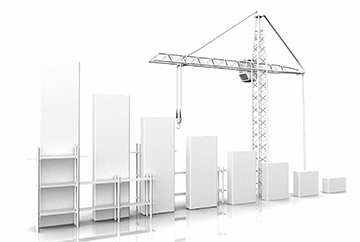 Value added by the private construction industry provided about 3.6 percent of New Hampshire's gross domestic product in 2013, below the national average of 3.73 percent.
But the state was not alone, according to a report by Associated Builders and Contractors, which found that, nationally, from 1997 through 2013, the value added by the private construction industry as a percentage of national GDP declined from a high of 6.14 percent, in 1997 and 1998, to a low of 3.69 percent in 2011 before rising to 3.73 percent in 2013.
In New Hampshire, the decline was similar. Over the 1997-2002 period, the value-added percentage of private construction averaged 6 percent (reaching 6.3 percent in both 1998 and 2001). The percentage fell to its lowest point in 2010, when it reached 3.4 percent. It rose to 3.6 percent in 2012, where it remained in 2013, according to ABC.
The numbers do come with a caveat, said ABC economist Bernard Markstein: Because the numbers are based on a value-added measure, they don't include demand for building materials, transportation services to deliver materials to a construction site, financial services for financing projects and purchases of projects or sales and leasing once a project is completed.
They also don't take into account the ripple effects from workers purchasing products and services with their income from working on a project and buyers and renters purchasing items to be used in a newly completed structure.
With those factors added in, according to Markstein, it "conservatively adds another 2 to 3 percent to the impact of the construction industry on the economy."
Leading the nation, at nearly 6 percent, were Mississippi and Hawaii, which benefited from defense spending, and Louisiana, North Dakota and Montana, which benefited from oil-related construction.
At the bottom were Delaware, Michigan, Connecticut, Oregon and Ohio.
According to the report, Delaware and Connecticut tend over time to be less dependent on the construction industry and Michigan and Ohio are still recovering from the effects of the Great Recession and are more dependent on manufacturing.