New Hampshire housing market report sees more of the same
Low inventory, higher prices continue across state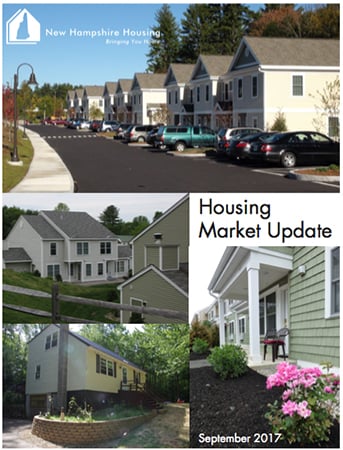 New Hampshire's housing market continues to be marked by three persistent drawbacks: a lower inventory of homes for sale, particularly in the entry-level range; higher prices for homes that are for sale; and a rental market with low availability of units and increasing rents.
That's according to the NH Housing Finance Authority's September Housing Market Update, which reports that much remains the same about the state's housing market over the past year.
In more densely populated counties like Hillsborough, Merrimack and Rockingham – where most of the state's businesses are located – home prices continue to rise.
In those areas and statewide as well, the inventory of homes for sale has decreased, and in active markets the lack of inventory likely is slowing the pace of sales, according to the report. While interest rates are still low, it is likely that they will slowly increase over the next year.
The data also indicate that finding affordable housing is an ongoing challenge for buyers and renters – a concern because of the housing market's effect on the economy and demographics.
Because of the scarcity of affordable homes to buy, low- and moderate-income households continue to rent, resulting in the low rental vacancy rate. The result is that renters are paying a higher percentage of their household income for housing as average rents rise.
According to the NH Housing survey, statewide median gross rent stands at of $1,263 (including utilities) for two-bedroom units, an increase of over 4 percent from 2016. It was the fourth year in a row that rents have increased.
The report says that addressing "this clear need for a balanced and adequate supply of housing requires an ongoing commitment from both the public and private sectors," with regulatory and other public policies "that allow reasonable opportunities for housing development."