New Hampshire children's lead testing rates dropped significantly in pandemic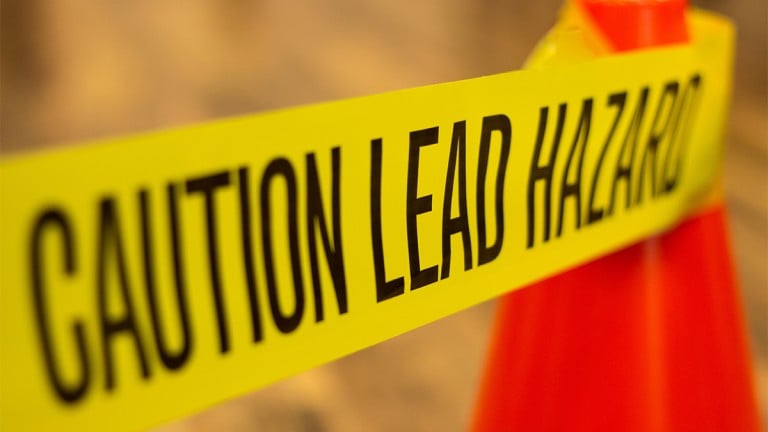 Between 2019 and 2021, lead testing of children aged 1 and 2 – as required by law – fell by 25 percent, a trend that the NH Department of Health and Human Services says is likely due to the Covid-19 pandemic.
Nevertheless it is concerning, said Dr. Jonathan Ballard, chief medical officer at DHHS.
"Childhood lead exposure is a significant issue in New Hampshire because of the large number of older homes that contain lead-based paint, the main source of exposure in children," Ballard said in a press release, which was released along with the Division of Public Health's 2021 Lead Exposure in New Hampshire Data Brief.
Since 2018, New Hampshire's Universal Testing Law requires children to be tested for lead levels at age 1 and again at age 2. The screenings are usually a routine part of a child's annual well-child check visits to the doctor, said Ballard.
"Now is the time for parents to play catch-up if their children missed important doctor's visits. Parents with children under six years of age who have not had two lead level tests in their lifetime should schedule an appointment to be tested," he said.
According to the agency, even low levels of lead in blood have been shown to negatively affect a child's ability to think, learn and behave.
Meanwhile, the U.S. Department of Housing and Urban Development has awarded the city of Manchester $1.9 million through its Healthy Homes Production Grant Program, which works to identify and mitigate health and safety hazards in the homes of families of low-income. The agency said the funds will be used to build capacity for healthy homes interventions to support renovation contractors as well as subsidies for licensing or certification fees to low-income persons seeking credentials as healthy housing practitioners, lead sampling technicians or certified renovators and conducting targeted outreach, affirmative marketing, and education that helps promote participation in the program.