New Hampshire BioTech/MedTech Cluster to host Sept. 21 event at SEE Science Center
BEA Commissioner Taylor Caswell will serve as one of three speakers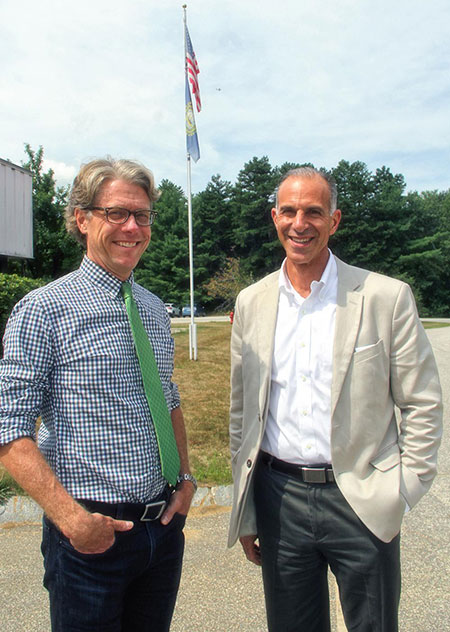 The commissioner of the newly-created New Hampshire Department of Business and Economic Affairs will be one of the speakers at the second event held by the NH High Tech Council's BioTech/MedTech Cluster.
The event, focused on building a bridge between the biological technology and medical technology industries and state government and education experts, will take place on Thursday, Sept. 21, from 5:30 to 7:30 p.m. at the SEE Science Center in Manchester.
Three speakers will discuss ways to develop and grow an educated workforce through programs focused on STEM technology and fostering enthusiasm for the STEM disciplines of science, technology, engineering and math.
BEA Commissioner Taylor Caswell will speak about his agency's involvement in STEM initiatives and business resources. David Benedetto, director of STEM Education for the State of New Hampshire, will talk about how the Office of STEM Education coordinates efforts to support the modernization of STEM education with particular emphasis on broadening participation in computer science, technology, and engineering. And State Representative Terry Wolfe (R-Bedford) — who is a member of the Public Higher Education subcommittee and assistant majority whip — will talk about the CS4NH program, which encourages and promotes access to computer science education including coding for children from kindergarten through 12th grade.
"The September event is a wonderful opportunity for interested professionals to learn about and explore how we can work together to link education to BT/MT workforce needs through STEM-based disciplines," said Cindy Conde, chair of the BioTech/MedTech Cluster Committee. "We look forward to hosting the event at such an innovative space as the SEE Science Center as we come together to further STEM in our state."
The SEE Science Center was selected for the event as it brings together science and education in a way that appeals to youth and adults alike.
To learn more and purchase tickets, visit nhhtc.org or call 603-669-0400. The event costs $10 for members of the Council, $20 for not-yet-members, and $5 for students.