New Hampshire bankruptcy filings edge up in January
But for second consecutive month, no businesses file for protection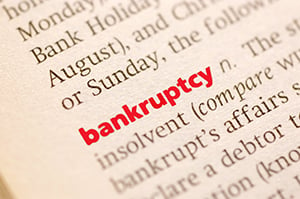 Is this a sign that January 2017 will mark the end of a long decline in bankruptcy filings in New Hampshire – a decline that has been in place since they peaked in 2010?
There were 126 filings recorded in January, one more than in January 2016 and eight more than December 2016. All told, there were a total of 1,801 New Hampshire bankruptcy filings in 2016, 9 percent less than 2015, the first time there hasn't been a double-digit decline since the aforementioned 2010, when there were 5,507 bankruptcy filings.
But for the second month in a row, no business bankruptcies were filed – the second time this is has occurred since the NH Business Review started keeping track of filings in the state since the Great Recession.
There were two bankruptcies due to business-related debt in January, but they were both individual filings. In December, there were three such individual filings.