New Hampshire AG leads effort to curb robocalls
40 states are pursuing options by working with telecom providers and the FCC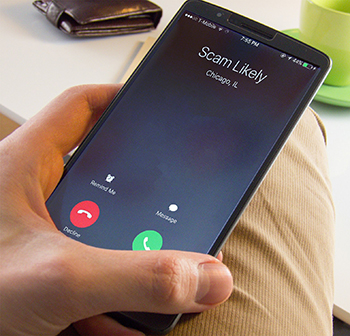 New Hampshire is one of 40 states whose state attorneys general have joined an effort to stop or reduce bothersome and harmful robocalls, according to a press release from the attorney general's office. The coalition of attorneys general was first formed following New Hampshire Attorney General MacDonald and North Carolina Attorney General Josh Stein's call to address unwanted calls more than a year ago.
As reported earlier by NH Business Review, Granite Staters received 9.7 million robocalls in July 2018, an increase of 53.9 percent or 3.4 million calls when compared to the same time last year, according to YouMail, a provider of cloud-based telecommunication services that offers a free service to stop robocalls. Nationwide, that figure was 24.3 billion robocalls in the first seven months of the year, an increase of 41.3 percent year-over-year.
The coalition is currently working with major telecom companies in order to identify technology that will assist in combatting illegal robocalls. A key focus has been the rapid increase in what's known as "neighbor spoofing". These "neighbor-spoofing" calls commonly appear on a consumer's caller ID with the same area code and local exchange as the consumer in order to increase the likelihood of the consumer to answer the call.
"Robocalls are not only disruptive and bothersome, but they also allow scammers greater access and the ability to prey on our most vulnerable citizens," said Attorney General MacDonald. "In order to see a true reduction in these calls, we must apply the most effective technology available while providing greater public education, and taking appropriate enforcement action to reduce and eliminate these troubling calls. The coalition is actively engaging the telecom companies to identify and implement solutions as quickly as possible."
Since this multistate group's formation in December 2017, there have been productive, in-depth meetings with several major telecom companies. These meetings have led to greater information sharing about the technological capabilities currently in existence or in development to end these calls.
In addition, many of the states, including New Hampshire, submitted comments to the Federal Communications Commission ("FCC") encouraging the FCC to pass rules authorizing voice service providers to block more illegally spoofed phone calls than what they had previously been able to do under prior FCC rules.

Attorney General MacDonald and his colleagues are also working to develop a detailed understanding of what is technologically feasible to minimize unwanted robocalls and illegal telemarketing and determining whether states could make further recommendations to the FCC.
Attorneys General from these states are participating: Alabama, Arizona, Arkansas, California, Colorado, District of Columbia, Florida, Hawaii, Idaho, Illinois, Indiana Iowa, Kansas, Kentucky, Louisiana, Maine, Massachusetts, Michigan, Minnesota, Mississippi, Missouri, Nebraska, Nevada, New Hampshire, New Jersey, New York, North Carolina, North Dakota, Ohio, Oklahoma, Pennsylvania, South Carolina, Tennessee, Texas, Utah, Vermont, Virginia, West Virginia, and Wisconsin.