New forms of education and other matters
Innovative choices are presenting students with more options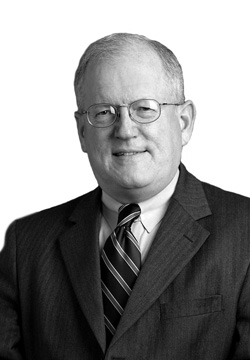 A recurring theme in meetings and conversations in which I have participated lately has been new methods of education and the containment of higher education costs.
Southern New Hampshire University, already a leader in online education with a state-of-the-art facility in Manchester's Millyard — the headquarters for worldwide "distance education" that is advertised on television in all parts of the United States — announced a two-year associate degree program costing $5,000.
President Paul LeBlanc, the innovative leader of SNHU, described the program, which will be based in employer-sponsored business sites and coordinated and supervised closely, as an opportunity for life experience to count along with courses taken in obtaining the degree. Those obtaining the degree can then opt to take the final two years to obtain a bachelor's degree, if necessary, and get the four-year bachelor's degree at a reasonable cost, either from SNHU or another college or university.
Compare that to the recent announcement by Dartmouth College — certainly one of the premier institutions in the world — that the sticker price for a year of traditional education there is $60,000!
There is a lot of concern in the world of higher education (and those attending) about the amount of debt students acquire while obtaining their four-year degree in a traditional setting. When considered systemically, a student with $125,000 in debt already has a mortgage but does not have a house. Further, paying off the student debt defers the ability to save for retirement, a need at the other end of the life cycle, but one connected closely when individuals consider their economic circumstances.
All of this is a major issue in a society that increasingly needs educated and trained workers and thinkers.
Stay Work Play NH, an outgrowth of various efforts to keep New Hampshire high school graduates here to go to college and college graduates here to work, is considering how to match students with jobs, internships and what effect this has on the economy. Similarly, the education component of the statewide economic plan being developed under the auspices of the Business and Industry Association, is considering similar matters.
Recent meetings of both groups featured overlapping discussions.
Consider this: Graduates claim they cannot find good jobs in New Hampshire while employers claim they cannot find trained workers. Why is that?
Everyone hears about the need for science and math students and those with such training. Why that is relevant to the manufacturers looking for workers can be seen in the fact that manufacturing workers of today no longer are operating the machines that produce the products, but rather operating the computers that operate the machines that make the products. The workers, therefore, need sophisticated technical training.
A fascinating case in point is Hypertherm, that leading and successful manufacturer in New Hampshire's Upper Valley. Needing trained workers, Hypertherm has created a partnership with River Valley Community College in Claremont in which community college courses are given at the Hypertherm location in Lebanon, where workers are paid to go to school and come out with a certificate and a good number of college credits in a short time after concentrated effort.
This provides the workers with the training, the company with the workers and the college with customers. It also can serve as a model for other efforts.
Keene State College is also helping with a business-centered education center.
It is all connected.
Increasingly, it is obvious that all of the factors listed above will result in new models of higher education in addition to the traditional one. Obviously, those who can afford and want the traditional four-year college experience are entitled to it, but all institutions of higher learning are realizing that the cost crunch, student demographics, need for lifelong learning and increasingly limited scholarship monies demand the new model or models. Parents should demand them too, when considering options, and high school guidance departments should add them to the options graduates consider.
Online education, certificate courses, articulation agreements between community colleges and traditional colleges, the ability to get college credit while still in high school and many other innovative choices will present students with more options in the future.
Watch all of this carefully, as it will accelerate and be critical to the success of the students, the state and the nation.
*****
Maybe it is because I just recently received my Medicare card, a painful experience, but it seems more and more people are asking questions about Social Security and their options. As a helpful hint, I will report my pleasant experience of going to the Social Security Administration office in Manchester, where a bright, young and helpful employee explained the process clearly, processed the paperwork, got it all right, clarified questions and sent me on my way.
For those of you baby boomers about to experience the same mysteries, a trip to the Social Security office will prove helpful and educational, and ease the pain slightly.
Brad Cook, a shareholder in the Manchester law firm of Sheehan Phinney Bass + Green, heads its government relations and estate planning groups. He also serves as secretary of the Business and Industry Association of New Hampshire.