New England businesses, law enforcement join forces to battle organized retail crime
'80 percent of ORC is committed by 20 percent of offenders'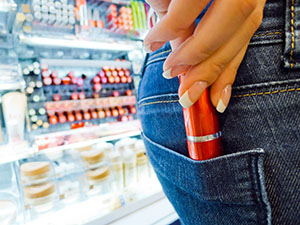 Retailers and law enforcement agencies in the region have formed the New England Organized Retail Crime Alliance, an effort to battle what they see as a growing, and costly, illegal activity.
The alliance was launched Sept. 19 in Worcester, Mass., at the New England Organized Retail Crime Symposium.
Jason Adams, national manager for organized retail crime for Gap, is co-chair of the group, along with Carol Fitzgerald, a crime analyst with the Leominster, Mass., Police Department.
Adams said retailers and law enforcement officials from New Hampshire, Maine, Vermont, Massachusetts, Connecticut and Rhode Island will be working with the alliance in sharing intelligence and combining efforts to fight organized retail crime, known as ORC.
"This is an expansion of the public-private partnership model. Years ago, retailers' prime goal was to educate shoplifting versus ORC," he said. "We've done that, we've succeeded in making ORC the biggest topic in [loss prevention]. Now there's a willingness in the public-private sectors to share."
He said, the primary means to do that is through the group's website, http://www.neorca.org, which enables members to share information about ORC with real-time alerts.
According to Nancy Kyle, president of the Retail Merchants Association of New Hampshire, "The NEORCA website will not only enable retailers and law enforcement to communicate about these crimes, but it will also save the information in a written and mapped format, searchable by crime and suspect type. This gives all members the ability to search the website to connect cases and establish patterns and trends. In addition, members may upload photographs and crime bulletins to share with the NEORCA community."
That ability to upload photos is especially important, Adams said, because "80 percent of ORC is committed by 20 percent of offenders."
He added: "There's so much information out there. This [website] will sift through the noise,"
Photos of suspects, fencing locations and a discussion forum are included on the website. NEORCA membership is free.
"We want to get the word out," Adams said. "This 100 percent needs law enforcement support to succeed. I want to see it evolve, see it be effective. The sky's the limit. I want to see this be the essential tool and [I welcome] ideas about how we can take this to the next level."
Local and national ORC news, loss prevention job openings and ORC meetings all will be included, as will a list of loss prevention contacts.
"I see this as a major jumping-off point for the website," Adams said.