New data shows continued strong demand in NH for cyber pros
But supply of workers exceeds national average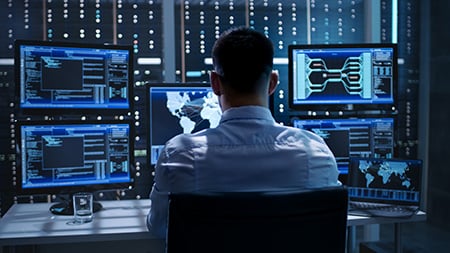 The demand for cybersecurity professionals remains strong across New Hampshire, according to new data from CyberSeek, a workforce and career resource developed jointly by tech industry trade organization CompTIA and labor market analytics firm Burning Glass Technologies.
New Hampshire employers posted 573 cybersecurity job openings during the 12-month period that ended in September 2017, according to the data. That's in addition to the estimated 1,782 cybersecurity workers employed in the state as of the end of 2016.
New Hampshire's cybersecurity workforce supply and demand ratio of 3.1 is above the national average of 2.6 for cybersecurity workers, according to the data. The national average for all jobs is 5.6.
"The demand for skilled and certified cybersecurity professionals is surging from coast to coast and border to border," said Matthew Sigelman, CEO at Burning Glass. "In many states, including New Hampshire, the demand for cybersecurity talent outstrips the supply of available workers."
CyberSeek's alignment with the National Institute of Standards and Technology's NICE Cybersecurity Workforce Framework provides what CompTIA CEO Todd Thibodeaux said is unprecedented visibility into the job roles most in demand. The data reveals that the categories of "Operate and Maintain," "Securely Provision," Protect and Demand, and Analyze account for the bulk of the job postings.
"The range of job roles cited in CyberSeek reflects the multi-faceted approach that's required to defend against an ever-expanding cybersecurity threat landscape," said Thibodeaux. "The reality is that everyone needs some level of cybersecurity knowledge and skills, whether they have 'security' in their job title or not."