New Concord zoning code released
287-page code lays out a new vision for development in Concord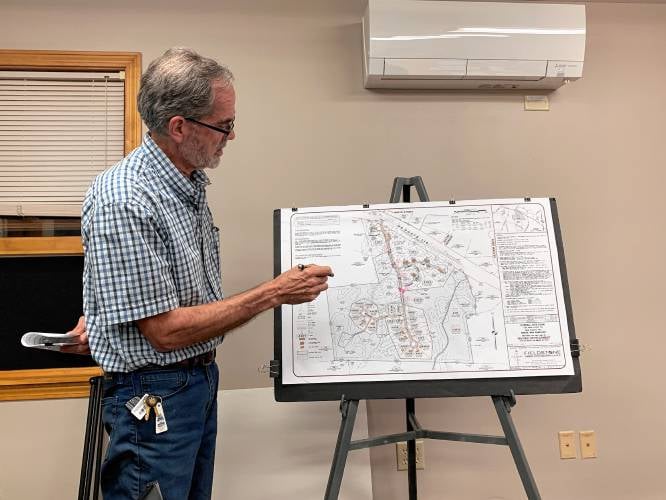 After a four year process, the city's new zoning ordinance code is ready for public input. The 287-page code lays out a new vision for development in Concord.
In August, residents have the chance to provide feedback in both virtual and in-person public hearings. The in-person hearings will be held at in the city council chambers on Aug. 11 and 16 at 7 p.m. Virtual sessions will be held on Zoom on Aug. 9 and 11 at 12 p.m.
During these sessions, Phase 1 of the zoning ordinance update will be discussed. This will highlight the changes to the code and what that means for homeowners and developers looking to build or update property in Concord.
The next and final step of the process is Phase 2 conversations that focus on what Concord may look like in the future.
This presentation and discussion will be held virtually on Aug. 2 at 12 p.m. and 7 p.m. and then on Aug. 4 at 7 p.m. on Zoom.
The new zoning ordinance makes city planning codes more accessible, said city planner Heather Shank.
Since 2018, the Concord planning staff, alongside consultants from Code Studio have rewritten the city's code. The new code provides more visuals and examples to help people understand the regulations.
One major goal of the new planning code is to make it easier for homeowners to add new features to their house without the need for site plan reviews. This includes the additions of additional dwelling units, decks and an ease on the number of parking spaces required per unit, which can be a barrier to development projects.
Another change, which should add to Concord's housing supply at a time where rental vacancy rates are below 1 percent, is transitioning away from designated areas by use. This will allow for more multifamily unit developments.
The current code includes base districts that establish areas where certain types of housing can be built. These include a single-family residential district, a medium-density district and a high-density district, among others.
The new code will transition all these variations under one residential district. Lot size and frontage will determine how many units are allow. Lot frontage is the length of the property that borders the street.
This change provides more flexibility for homeowners to divide their homes into duplexes or triplexes, or add an accessory dwelling unit on their property. But with the regulations based off of lot size and frontage, which are numbers that will not change unless homeowners buy adjacent lots to their current land, it maintains the current character of neighborhoods, according to Shank.
The residential districts is one of four categorizations in the new code. Other areas include a rural residential, mixed use and special districts.
In mixed-use district areas, Shank hopes it will provide residential and commercial opportunities, similar to that of downtown Concord. Especially around the Loudon Road area, new developments could provide more walkable areas with access to stores and apartments.
Concord residents will be involved in imagining the future of these spaces in the Phase 2 conversations of the project.
This article is being shared by partners in The Granite State News Collaborative. For more information visit collaborativenh.org.