New co-CEO takes helm at former Performance Sports Group
'Absolutely we are not moving' from New Hampshire, he says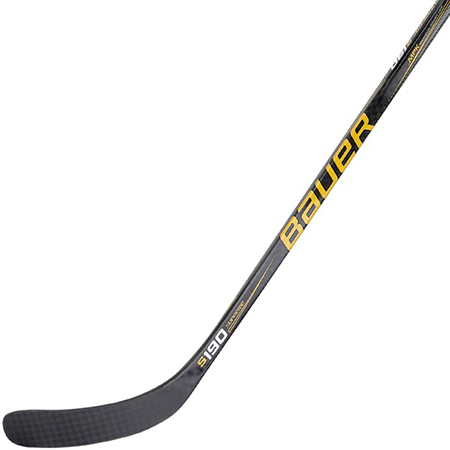 Exeter-based Peak Achievement Athletics, the successor company to Performance Sports Group, has named Edward Kinnaly of New Castle, a former executive vice president, as it's a co-CEO.
As co-CEO, Kinnaly will oversee Peak's Bauer, Cascade and Maverik brands, which mostly involve hockey equipment. His co-CEO, who will be named later, will oversee the company's Easton business, which mainly involves baseball equipment.
Kinnaly, who left the company in 2013 after allegedly criticizing management for misleading accounting practices, took charge of the company, which Thursday, months after private investors bought the formerly publicly traded sports equipment firm out of bankruptcy for $575 million in February.
"I want to stress the stability of the new company," Kinnaly told NH Business Review, noting that the investment firms Fairfax Financial and Sagard Capital Partners are multibillion dollar companies. "These are buy-and-hold type of investors that build value over the long term. They are not trying to manage it quarter to quarter."
The company – when it was still known as Bauer Hockey — moved to the Granite State in 2002 as part of a strategy to diversify into other sports, including baseball and lacrosse. It made a giant leap in April 2014 with the $330 million purchase of the diamond sports business of Easton-Bell Sports – a deal that in hindsight, some observers say was overvalued. Two months later, with its name changed to Performance Sports Group, it began selling shares on the New York Stock Exchange. But last Halloween it was delisted after filing for Chapter 11 bankruptcy protection with some $600 million in debt.
Despite the new ownership and some recent layoffs at the Exeter headquarters, PSG doesn't plan to relocate back to Canada, Kinnaly said.
"Absolutely we are not moving," he told NH Business Review. "We are very happy where we are. There will be no disruption."
He said over 100 people work in New Hampshire, down from 130 when the company filed Chapter 11.
He said that PSG will discontinue the practice of opening its "Own The Moment" Bauer hockey stores, which prompted widespread criticism and a bit of rebellion among retailers who claimed they undercut their sales. The company is re-evaluating whether to continue existing stores, none of which are in New Hampshire, he said.
"We plan on reevaluating everything," Kinnaly said. "Including that."
Ongoing investigations
Kinnaly stressed PSG no long has anything to do with the company which collapsed in October. The old PSG is still slogging through the bankruptcy process, divvying out millions of dollars raised by the sale to creditors and various legal and financial advisers.
It is unlikely that shareholders will receive any of that, although the bankruptcy court did recognize an equity committee. Many think that their best hope is in a shareholder suit.
There are also ongoing securities investigations in two different countries and the possibility of a trustee claim against the former management – common when allegations of fraud are raised.
The shareholder suit doesn't target Kinnaly. It names former CEOs Kevin Davis and Amir Rosenthal a former chief financial officer who became CEO. But it does mention Kinnaly, who allegedly warned the board of directors that "pulling orders forward or 'trade loading' in order to make their numbers would eventually catch up with PSG," and he was soon fired "as a consequence for speaking out."
The allegation in the suit was made by "CW3" which the report identifies as the co-owner of a Bauer retail customer based in Salem, NH, that has six additional locations in Massachusetts and New Hampshire. A manager of a company fitting that description said that nobody who currently works there made that allegation, and "we'll leave it at that."
A larger former investor, who declined to identify himself on the advice of his attorney because of possible pending litigation, said that the suit raises questions about Kinnaly's culpability.
"If they (the lawsuit's allegations) are true, I want to know if Ed Kinnaly reported this "trade loading" to the Securities and Exchange Commission and Ontario Securities Commission in 2013, and if not, why? I would also like to see any agreement Ed Kinnaly signed upon his exit."
Kinnaly wouldn't comment on the suit, nor whether he was fired, nor whether his exit agreement forbid him to talk about it. When asked whether his possible involvement in the lawsuit would interfere with his new role, he replied, "I don't see why it would."