Net metering veto override is vitally important for municipalities
It can be a key tool for communities like Franklin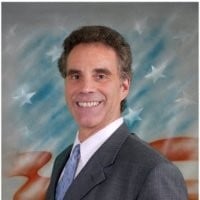 Gov. Chris Sununu recently vetoed Senate Bill 446, the so-called net metering bill, which was specifically designed to encourage communities to pursue municipal projects that would generate up to 5 megawatts of renewable electricity.
As the mayor of the city of Franklin, the ability to build these larger net-metered sustainable energy projects in our city will significantly reduce our long-term energy costs as well as enhance our tax and lease revenues.
With dwindling state assistance and more cost downshifted to local taxpayers, any savings and energy project revenues are most welcomed in my city, where tax dollars are always stretched to the max.
As an example of why I strongly support the increase from 1MW to 5MW, the Franklin owns a 65-acre former landfill that generates no income. This land is a perfect site for solar energy production. Unfortunately, with the current net metering cap at 1MW, we are only able to utilize five of the 65 acres for solar development. The arbitrary 1MW cap is severely limiting the amount of solar we can place on this very suitable site.
Being able to fully utilize this site for a 5MW project would not only result in lower electricity costs for Franklin residents, it would also significantly increase tax revenues and lease payments to the city. This ultimately translates into additional revenues for schools, police, fire, critical infrastructure and much-needed taxpayer relief.
SB 446 as written incentivizes renewable energy projects like the ones being built in Franklin. Continued investments in these types of projects significantly reduces our reliance on fossil fuels, diversifies our electrical production portfolio, and incentivizes the repurposing of currently underutilized municipal properties resulting in the generation of much needed lease and tax revenue.
I respect the governor's goal of reducing electric rates for all, but I disagree with his conclusion that the way we achieve this goal is to kill SB 446. For the city of Franklin, his veto is a severe blow to our efforts to "pull ourselves up by our bootstraps" and innovatively address our revenue shortfalls. Because of his veto, large net-metered projects – and the significant jobs and economic activity associated with them – are being canceled. Without an override, dozens of projects proposed in cities and towns across the state will no longer be contributing renewable zero emission energy to the grid.
Franklin strongly supports our continuing societal march towards a fully sustainable future-and our citizens see SB 446 as an important tool to reach our shared goal. Appealing directly to our NH state representatives and senators, if you support efforts by the cities and towns you represent to repurpose non-productive properties into income-producing renewable energy generators, to solve our revenue shortfalls innovatively without demanding more "state aid," to capitalize upon the environmental benefits from the construction of larger renewable energy systems, then I respectfully ask you to over-ride the Governor's veto of SB 446.
Tony Giunta is mayor of Franklin.