Natural gas continues to fuel Unitil profits
Utility says it ended 2014 with a 14 percent income hike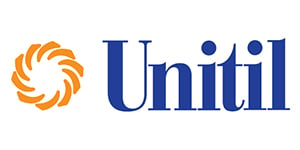 Unitil Corp. has raised its dividend this year, thanks to a profitable year driven primarily by higher natural gas sales.
The Hampton-based utility reported Wednesday that it ended 2014 with a $24.7 million profit, or $1.90 a share, a 14 percent increase over 2013, even though it didn't have quite as strong of a finish.
Profits for the fourth quarter totaled $9.4 million, or 69 cents a share, as opposed to $10.3 million in the frigid winter of 2013.
The low price of natural gas caused more customers to switch to the fuel, and the brutal winter in the first quarter of 2014 resulted in more people using it.
The company is increasingly relying on natural gas revenue, though it still gets slightly more sales from electricity –
$218.7 million to $201.4 million in 2014. Gas now represents 47 percent of the company's total operating revenue of $425.8 million (which includes revenue from Usource, an energy broker).
Unitil sold 7.7 percent more therms of gas than the previous year, resulting in $31 million more revenue. Electricity sales were relatively flat, with sale of kilowatt-hours up by only .6 percent, though that still resulted in $28 million more in revenue.
Expenses are up as well. For example, the 2014 Thanksgiving snowstorm, when many Unitil customers lost power for days, cost the company about $2.1 million, but it could recover those costs in its rates.
Ditto the high cost of contracts for electricity that Unitil was forced to buy in October.
The company also just spent some $24 million for two electric substations, to handle extra peak load and increase the systems reliability.
The company also announced it has raised its dividend slightly, from $0.345 per share to $0.35 per share.