N.H. subcontractor cited for worker misclassification in Mass.
Auburn-based Universal Drywall is also working on Job Corps Center project in Manchester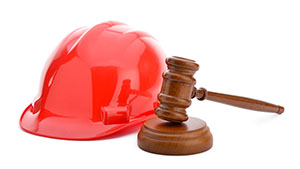 Universal Drywall LLC, a New Hampshire company working as a subcontractor on the Job Corps Center project in Manchester, misclassified workers as independent contractors in Massachusetts to gain an unfair advantage over competitors who obeyed the law, according to a suit filed last week by the Massachusetts attorney general's office.
According to the suit filed in Boston against the Auburn-based company and its owner, Richard Pelletier, Universal misclassified workers at a residential construction project known as One North of Boston in Chelsea, Mass.
The violations mirror similar claims against the firm for work it did at publicly funded projects at Tahanto Regional High School in Boylston and Douglass Intermediate School in Douglass in 2011 and 2012, according to the complaint, revealing "a pattern of unfair competition through the unlawful misclassification" on all three projects.
The suit alleges that Universal offered workers a choice: earn a lower hourly rate as a worker of $15 to $32.50 an hour or be paid $59 an hour as an independent contractor. Those who chose the latter, however, had to absorb all of the overhead, including workers' compensation coverage, commercial liability insurance and unemployment insurance payments and pay withholding taxes. They also had to form "sham" corporations, using "boilerplate" language with the state secretary of state's office, the complaint alleges.
Even after employees agreed to the $59-an-hour terms, according to the complaint, Universal set the terms of employment, telling workers when they had to arrive and when they were allowed to take breaks, and could fire them at will.
"The attorney general's office is less familiar with the history of the drywall industry and its particular employment practices," said William Saturley, an attorney representing Universal who had just seen a copy of the complaint. He said the office "misunderstands how the hiring and employment is done."
Once the company has a chance to explain the situation, he said, "we are confident they will see that its employment practices complied with the law."
The charges echo a civil suit filed in 2011 that alleged Universal violated Massachusetts laws concerning independent contractors on several worksites, arguing that despite company's "independent contract agreements" with workers, they were treated like workers.
Universal is currently appealing a $327,356 judgment from that case, according to Saturley.
Universal did not return NHBR phone calls by deadline.
Carpenters Union Local 118 representative Joe Donahue told NHBR that he has complained for years to state and federal officials about Universal, especially after discovering that it was chosen as subcontractor on the $35 million Job Corps Center project, which had already generated controversy even before construction started last year.
"They use the very same business practices here," Donahue charged. "It's pretty ironic, considering it's all about worker training and stuff. We've told them (state and federal regulators) they had a long history."
The Job Corps project was held up for years by challenges to the Obama administration's insistence that all federally funded projects over $25 million abide by union-friendly workplace rules that often require companies to turn to local union halls for workers.
The administration dropped the requirements over fears of delay and under pressure from local Republican elected officials, who said the rule would pass over many New Hampshire contractors that are nonunion.
Bedford-based Eckman Construction, the Jobs Corps Center's general contractor, said it is not aware of any labor reporting violations at the Manchester site.
"We work to ensure that all subcontractors on Eckman projects understand and abide by federal labor reporting requirements," said Preston Hunter, Eckman's director of business development in an email to NHBR. "We are pleased to be working with the U.S. Department of Labor to build the New Hampshire Job Corps Center, and we will continue to cooperate with them as needed to successfully complete this important project for New Hampshire."
Calls to the U.S. Department of Labor and the Job Corps' public relations firm in Washington, D.C., were not returned by deadline.
The state Department of Labor says it has received no complaints about Universal related to its work on the Job Corps project, but it did investigate the company twice in 2012 in relation to work on Manchester's public works facility at Lincoln and Valley streets, according to Martin Jenkins, an attorney with the state agency.
At the time, the department concluded that the contractor agreements satisfied New Hampshire requirements for independent contractors, at least on paper.
But Jenkins added that such agreements "have to be true. You can't say the magic words and get off. It has to reflect reality."
However, the state DOL was unable determine that reality because the job in question had ended and the department was unable to contact any workers, Jenkins said.