N.H. Senate panel hears tweaks to renter anti-discrimination bill
Bid to exempt small property owners seeks to ease concerns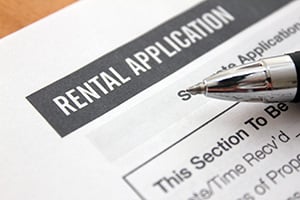 Will an amendment designed to exempt small property owners give a new lease on life to a bill aimed at prohibiting New Hampshire landlords from discriminating against tenants with Section 8 vouchers or who are victims of domestic violence?
That remained the question Tuesday afternoon, following a Senate Judiciary Committee hearing at which landlord after landlord criticized House Bill 1409, which would prevent landlords from turning away or evicting a tenant simply because he or she wishes to use a Section 8 voucher or because they have obtained a final domestic violence order during the last five years.
While concerns were voiced about each part of the bill, the requirement to participate in a federal program was at the forefront.
"Landlords don't have an issue with the people who are Section 8. They have an issue with the program," said Nick Norman, director of legal affairs of the New Hampshire Rental Property Owners Association. He said the program is detrimental to landlords, which is why many small property owners don't want to participate in it. The real issue is fixing the program, but the bill solves this "ramming down the throats of landlords"
"It's a 12-page contract and 762 pages of regulations," said Rep. Steven Beaudoin, R-Rochester, who described himself as a third-generation mom-and-pop landlord.
That contract gives the federal housing regulators final say on things like market rents, lease termination and transfer rights, and could change things mid-year, causing the landlord to lose the legal security of an annual lease, said Beaudoin.
It also has a provision for annual inspections, which might require upgrades – particularly when it comes to lead paint – that "some landlords might not financially be prepared to do," he said.
But the bill's supporters are now backing an amendment designed to deal with some of the objections.
First, it would allow landlords to turn away Section 8 tenants if the program requires upgrades that exceed local housing standards. They will still be subject to federal inspection, but "what landlord wouldn't want to comply with basic housing standards?" said Dan Feltes, an attorney with New Hampshire Legal Assistance.
Second, the amendment would exempt landlords who own fewer than 20 units and don't contract with a management agency.
The current discrimination law – which exempts owner-occupied apartment houses with three or fewer units or the rental of a single home – will still apply to issues involving race or gender. But the law would be enforced in the same way, starting with a complaint before the state Human Rights Commission.
"Everybody wants to protect the mom-and-pop landlord," said Feltes. "We think this is more than reasonable."
The bill's supporters came armed with craiglist ads, which blatantly state that apartments are not available for Section 8 tenants, and maps that appear to show that Section 8 tenants are segregated to certain neighborhoods.
Elissa Margolin, director of Housing Action NH, added more data. She said New Hampshire is the 11th most expensive state to rent in, that it takes a job that pays about $20 an hour to be able to afford an average apartment and the waiting list for Section 8 assistance is usually five years.
Not all landlords opposed the Section 8 program. Paul Stewart, president of Stewart Property Management Inc., said he has been renting through the Section 8 program for nearly three decades and currently has about 400 Section 8 units.
"It's the most popular government housing program there is," he said. "Anytime you deal with government, there are regulations. There is no such thing as a free lunch." But many of the concerns expressed by small landlords "have not materialized at all. I don't think the standards are burdensome."