N.H.'s personal income growth slows in '12
New Hampshire's personal income growth was among the slowest in the country in 2012, lagging behind the national average and several New England neighbors, according to new federal data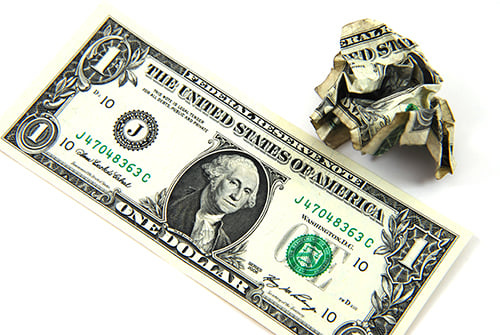 New Hampshire's personal income growth was among the slowest in the country in 2012, lagging behind the national average and several New England neighbors, according to new federal data.
Personal income in the Granite State grew 2.8 percent from 2011 to 2012, seven-tenths of a percentage point below the national average growth rate of 3.5 percent, according to estimates released Wednesday by the U.S. Bureau of Economic Analysis.
That rate ranked the state 39th for growth in personal income, which the bureau defines as the income derived by all people from all sources.
The figure "wasn't terribly surprising," said Dennis Delay, an economist with the New Hampshire Center for Public Policy Studies. "I think that if you look at other states in New England, they didn't fare much better."
Indeed, Vermont had the biggest percent growth in New England at 3.4 percent – also below the national rate. Massachusetts and Maine each saw 3.2 percent growth, while Rhode Island and Connecticut trailed the pack, with 2.4 and 2.0 percent growth respectively.
The 2.8 percent growth rate experienced in the Granite State in 2012 was 2 percentage points below the growth seen in 2011, when New Hampshire's personal income rose 4.8 percent and was 12th best for growth in the country. But that wasn't simply a New Hampshire phenomenon; personal income growth slowed nationally in 2012, from 5.2 percent average growth in 2011 to 3.5 percent in 2012.
The states that fared best in percentage growth — North Dakota (12.4 percent) and Texas (4.8 percent) — both have booming energy markets, which helped contribute to their gains, said Delay.
"I think the prospects for New Hampshire are improving, but we're still lagging behind in particular those states that have very vibrant energy sectors and are producers," said Delay. "The reason is pretty obvious — when energy prices go up, it hurts New England because we don't have indigenous sources of energy."
New Hampshire also dropped one spot in 2012 in per capita personal income, from eight to ninth highest. Per capita personal income in New Hampshire was $45,787 in 2011 and $47,058 in 2012. (Connecticut and Massachusetts took home the top two spots for highest per capita income.)
There were few surprises in the industry breakdown of income growth, said Delay, with some growth in financial, professional and business services. The latest employment data through February, he added, shows that the state is also adding jobs in professional and business services, health care, and hospitality, and that manufacturing has stabilized.
Of the industry breakdown, the sector that saw the biggest personal income growth – both in dollar amount and percentage gains — was retail trade. Retail personal income earnings grew 0.31 percent, or $190 million, in 2012 — perhaps helped by the June 2012 opening of the Merrimack Premium Outlets.
"Again, it's not a very surprising report," said Delay. "New Hampshire seems to be sort of in the middle of the pack or a little under the pack in terms of the rest of New England, that's about where I expect it to be given what's going on in the overall national economy."