N.H. Retail Association offers info on organized retail crime
An updated compilation of N.H. statutes relating to organized theft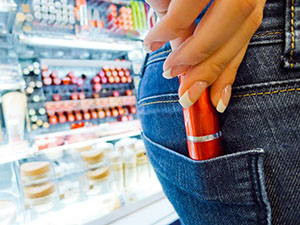 As part of its effort to expand awareness of organized retail crime, the New Hampshire Retail Association has released an updated compilation of statutes related to shoplifting, retail theft and organized retail crimes.
Organized retail crime, or ORC, includes professional shoplifting rings and other organized crime occurring at retail stores. It involves the theft of multiple quantities of similar products, or thefts from multiple stores, multiple jurisdictions or multiple states, with the intent to resell or distribute. In 2010, New Hampshire became one of the first states to enact legislation making the offense ORC a felony.
"Organized retail theft costs the retail industry over $30 billion a year, yet only 26 states have enacted ORC legislation," said Nancy Kyle, CEO of the New Hampshire Retail Association. "Because of our work, New Hampshire has some of the most aggressive ORC laws in the country, and there have been a lot of changes to the statutes in the past years. We wanted an easy-to-use resource for loss prevention specialists, law enforcement and prosecutors."
To download a copy of the updated compilation of statutes, visit the association's website.