N.H. real estate market: some recovery, but could be a lot better
Economist offers overview at Seacoast Home Builders meeting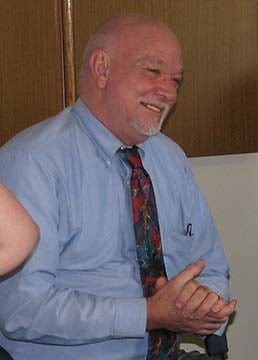 One of the state's leading economists painted a mixed picture of the health of the New Hampshire real estate industry during a presentation hosted by the Seacoast Area Home Builders Association.
In his presentation, titled, "New Hampshire Economic and Real Estate Update Have We REALLY Turned the Corner?" Russ Thibeault of Applied Economic Research in Laconia, detailed several trends in the state's real estate and construction markets, including:
• Recovery continues, driven by higher sales.
• Prices are up 8 percent year over year.
• Price recovery in New Hampshire lags the U.S. as a whole.
• Inventory is stable statewide.
• New construction remains very low.
• At the recent pace, there will be about 2,000 foreclosures in New Hampshire this year, a number he said was still uncomfortable, but at least half of the peak reached during the recession.
• New housing construction remains soft. There were 2,600 new units built in 2013 – far lower than the average of 6,000 recorded before the recession.
As for the economy in general, Thibeault said New Hampshire's job recovery remains weaker than in the U.S. and New England as a whole. In fact, he said, the state's job level remains slightly below pre-recession numbers of seven years ago.
He also pointed out that while the state's unemployment rate currently stands at 4.4 percent, underemployment persists and income growth is weaker than in past recoveries, dampening deposit growth statewide.
Thibeault said that while the state's poverty rate remains below the national rate, but it has been rising, particularly outside of Rockingham County.