N.H. MEP report: 352 jobs created, 637 retained
Five-year summary also measures larger economic impact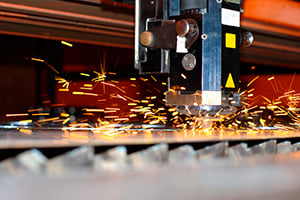 Over the last five years, companies working with the New Hampshire Manufacturing Extension Partnership have created 352 jobs and retained another 637, according to the program's recently released executive summary.
The New Hampshire MEP has an ongoing process to determine its economic impact by surveying companies through a third-party firm approximately a year after completing a project. The companies are asked questions relating to changes in efficiency and output as well as questions relating to the quality of the MEP services they received.
Besides the job creation and retention, according to the executive summary, between October 2008 and August 2013, the 205 companies surveyed reported that they increased or retained $252.1 million in total sales, spent $73 million on new investment and reported $31.4 million in cost savings.
The New Hampshire MEP also has determined that the increased economic activity by the participating companies has had direct, indirect and induced impacts on the broader economy. According to the MEP, that wider impact includes:
· Creating or retaining 2,709 jobs that paid a total of $141.3 million in employee wages and benefits
· Increasing or retaining economic output worth $610.1 million
· Contributing or retaining $232.2 million of gross state product
· Generating or retaining $53 million in additional tax and non-tax revenues at the federal, state, and local government levels, including $16.5 million at the state and local level
The MEP program is supported by the National Institute of Standards and Technology to help small- and medium-size manufacturers identify and implement advanced manufacturing and management technologies. The partnership MEP links client firms with local and national sources of expertise to address specific problems.