N.H. manufacturers look at the future, and want a skilled workforce
In new survey, companies say shortage of qualified employees is their biggest concern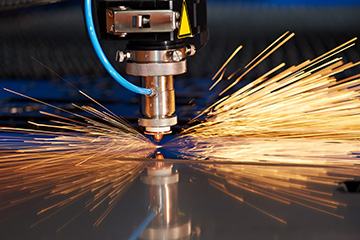 When the New Hampshire Manufacturing Extension Partnership asked some 88 Granite State manufacturers last fall what slowed their growth in the past, they said the main culprit was an uncertain economy.
But when asked what they think will prevent growth in the future, lack of a skilled workforce was by far the biggest barrier.
What gives?
"We've seen that change in the last few years, but now, the skilled workforce has become the major problem," said Zenagui Brahim, president of NH MEP.
Chalk it up to increasing optimism about the economy. No doubt about it, 62 percent of the manufacturers surveyed by NH MEP said they are growing, while only 16 percent said they had to shrink. And 41 percent said they were growing at least 5 percent.
NH MEP Third Quarter 2014 Survey
As for the reasons for that growth, while 26 percent cited an improved economy, 31 percent said that coming up with new niche products was even more important. As for reasons for any decline, the economy came out on top (38 percent) followed by government regulations (20 percent) and global competition (18 percent).
But when it comes to growth in the future, more than 50 percent said workforce limitations were a significant or extreme factor. Other inhibiting factors included government regulations (37 percent), lack of capabilities to develop business in a new market (36 percent), lack of awareness of new opportunities, (32 percent) and insufficient capital (31 percent).
"We have grown to the point where we have acquired more technology than capable employees," bemoaned one manufacturer.
As for other factors required for growth, nearly 80 percent said that technology was important, very important or extremely important for growth.
When asked for the one capability they needed to help them grow, 53 percent said a technical or skilled workforce, compared to 26 percent saying they needed capital equipment. Some 15 percent said they needed a marketing and sales team.