N.H. led nation in export growth in 2013
Companies in the state exported $4.3 billion in 2013, a 22 percent increase over 2012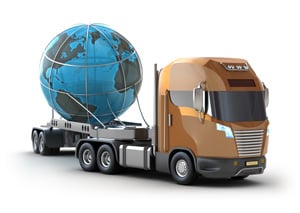 For the second time in four years, New Hampshire led the nation in export growth, according to the International Trade Administration.
Companies in the state exported $4.3 billion in 2013, a 22 percent increase over 2012. That's not as much as in 2010, when state exports jumped 43 percent, but it was still enough to put us ahead of any other state last year.
The growth represents something of a rebound for the state, because export growth stagnated in 2011, and then went down about 19 percent in 2012.
"We can attribute our growth to several factors, not the least of which is the savvy and innovative nature of our companies – their products are in demand around the globe," said Tina Kasim, program manager for the International Trade Resource Center.
The center might have something to do with it. The program was cut for several years, before being restored with some $300,000. It used the money to provide matching grants that enabled companies to receive services to make connections with international markets.
But the agency was quick to share any credit.
"The other important factor is the strong partnership we have with the U.S. Department of Commerce here in New Hampshire," Kasim said.
"These numbers show that New Hampshire exporters continue to take advantage of international growth opportunities to diversify their market portfolios and grow their businesses," said Justin Oslowski, director of U.S. Commercial Service in Durham.
For export markets, the strongest growth percentage was in the Czech Republic (up 236 percent over 2012), followed by two key Arab countries: Saudi Arabia (196 percent) and the United Arab Emirates (161 percent). Trade in Colombia also shot up by 130 percent.
But the most important growth was with Canada, the state's leading foreign trading partner, which more than doubled to $1.4 billion, accounting for nearly a third of the state's total merchandise exports. Mexico, at $409 million, was number two, followed by China at $266 million, Germany at $212 million, and the Netherlands at $177 million.