N.H. housing market continues its winning streak
Sales, median price rise while inventory plummets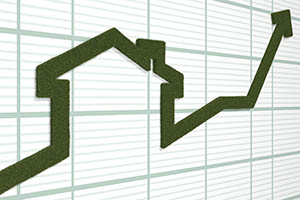 New Hampshire's housing market continued to heat up in August, with the second consecutive month of double-digit year-over-year price increases.
The median price of a home was $220,000, down slightly from July, but it was 12.5 percent higher than the previous year. That brings the year-to-date median price to $210,000, compared to $191,500 during the same period last year.
Meanwhile, the number of homes sold when compared to the previous year rose for the 21st straight month. There were 1,686 sales in August, the most in any single month since August of 2005.
Sales volume increased 23 percent in August, average days on the market declined by 8 percent, pending sales skyrocketed 42 percent and months supply, which measures the number of months it would take to sell off the current inventory of homes at the current pace of sales, dropped 34 percent, from 13 months in August 2012 to 8.6 in August 2013.
"Anything in that six- to eight-month supply range means we're about where we want to be in terms of inventory and sales," said New Hampshire Association of Realtors President Bill Weidacher, noting that months supply was as high as 18.1 months as recently as August 2011.
The good news appeared to be spread across the state, though sometimes the indicators were mixed. Even though the number of home sales was flat in August for Merrimack County, the price increase was one of the strongest in the state, at 17 percent. Conversely, Grafton County's median home price was about the same as last August, but sales went up 27 percent.
Condo sales are also coming back. Sales were up 28 percent for the month and 17 percent for the year, while prices were up 15 for the month and 8 percent for the year.
"It's hard to say how long demand will continue to outpace concern over higher mortgage rates, but for now that remains the trend," said Weidacher. "The buyer leverage of the past five or six years has swung back to the point where, in most New Hampshire markets, it's either a seller advantage or at least a balanced market."