N.H. home sales drop, prices climb in February
Realtor president: Signs of 'a normal real estate market'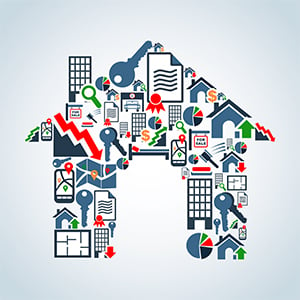 With fewer home sales and climbing prices, the Granite State real estate market's ongoing trend continued in February, according to statistics from the New Hampshire Association of Realtors.
Of course, the decline in home sales wasn't completely unexpected, considering the relatively brutal winter weather New Hampshire experienced during the month.
All told, there 656 home sales in February, according to the Realtors – a 4 percent drop from the 683 of a year ago. The median price of $207,500 was 4 percent higher than the $199,700 of February 2013 and was the highest in any February since 2008.
February sales volume totaled $161.1 million, 6 percent more than a year ago.
For the first two months of the year, there has been a 9 percent drop in unit sales and a 10 percent increase in median price and an 8 percent rise in sales volume.
Inventory supply now stands at 7.6 months — a 22 percent drop from a year ago.
Condominium sales in New Hampshire dropped in February as well, with unit sales down 15 percent. The median price on those sales increased by 3 percent in February, with sales volume down 9 percent.
All told, according to NHAR President Alan DeStefano, owner of Bristol-based Granite Group Realty Services, the numbers paint a picture of "a normal real estate market."
He said there's "no huge advantage for the sellers, no huge advantage for the buyers, just a relatively even playing field."
Higher residential sales were reported in five of New Hampshire's 10 counties in February – Belknap, Carroll, Grafton, Merrimack and Strafford. Six counties saw an increase in median price – Belknap, Cheshire, Coos, Grafton, Merrimack and Rockingham – and one – Strafford – remained unchanged.