N.H. gets mostly mediocre grades for manufacturing climate
Workforce gets an 'A,' but other measurements fall short, according to report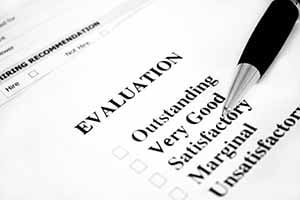 A new report grading the states on manufacturing and logistics gives New Hampshire high marks for its workforce, but flunks the state when it comes to the ability to move goods around the state.
And the rest of the report card is not the kind you would want to show off to your parents, or your boss for that matter: Cs and Ds for the most part.
The grades were handed out by the Indiana-based Ball State Center for Business and Economic Research, which massages a variety of data in various categories to come up with the grades.
The state did all right when it comes to manufacturing industry health, getting a B, but that's down from a B+ last year. Grades also dropped for tax climate (C to C-) and global reach (C+ to C), though it did improve in productivity and innovation (C+ to a B-). (The states were graded on a curve, so New Hampshire might have actually improved, but its grade would decline if the other states improved even more.)
The A the state received in the human capital category — which the state has excelled at since 2009, when it jumped up from a B- — includes rankings of educational attainment at the high school and collegiate level, the first-year retention rate of adults in community and technical colleges, the number of associate degrees awarded annually on a per capita basis and the share of adults enrolled in adult basic education.
However, the state has been failing at logistics industry health for just as long, when it dropped from a C to an F. Measures include total logistics industry income vs. total state income and commodity flows by rail and road, and per capita expenditures on highway construction.
Manufacturing industry health includes total income earned by manufacturing employees, the wage premium paid to manufacturing workers relative other states and the share of manufacturing employment per capita.
the productivity and innovation grade was based on research and development expenditures on a per capita basis and the per capita number of patents issued, among other statistics.
The state got a D for worker benefit costs (think health care) and a C- for tax climate (negatives on business taxes and property taxes apparently outweigh the lack of a sales and income tax); C for expected liability gap (unfunded pension liabilities that could create future budget crunches).
It got another C for global reach (growth of exports, the amount of manufacturing income received from foreign-owned firms in the state and direct foreign investment) and a D for sector diversification, which is based on the Herfindahl-Hirschman Index, a measure of the size of firms in relation to the industry and an indicator of the amount of competition among them.