N.H. foreclosures continue to fall
August numbers down 33% from 2013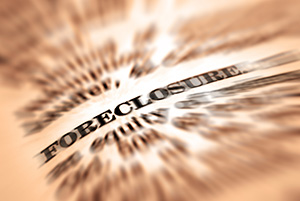 According to figures released by the New Hampshire Housing Finance Authority, there were 142 foreclosures for the month of August – a 33 percent drop from August 2013, although there was a slight uptick from July 2014, when 137 foreclosure deeds were filed.
It's the third consecutive month that the total number of foreclosures has been under 150 – another sign of the continuing improvement in the housing market and improvements in the overall economy, according to New Hampshire Housing. According to the agency, the cumulative total for January through August 2014 is 24 percent lower than the total for the same period in 2013, and lower than any year since 2007.
At the current pace, the agency projects that total foreclosure deeds for 2014 will be less than 2,100.
The downward trend is likely to continue, if not accelerate. Foreclosure auction notices, a future indicator, were down 12 percent in August from a month earlier and 42 percent from August 2013.
Year-to-date, the number of foreclosure auction notices are down 36 percent since January compared to the same eight-month period in 2013.
Still, while foreclosure proceedings have reached pre-recession levels, delinquencies, while slowly falling, have not. The rate, at 5.75 percent, is down significantly from its peak of 9 percent in the fourth quarter of 2009, but it still remains above its pre-recession rate of less than 4 percent.
The agency also pointed out the relationship between the state's unadjusted unemployment rate, which has shown erratic but regular improvement from its peak of 7.3 percent in early 2010. It stood at 4.3 percent in August, but it still remains above its pre-recession rate of less than 4 percent. As the agency noted, there is a correlation between the unemployment and mortgage delinquency rates, since most households with mortgages that experience a job loss will fall behind in their payments once savings have been exhausted.