N.H. foreclosure picture brightened in 2013
Smallest number of filings recorded since 2007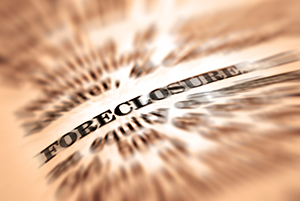 There were 25 percent fewer home foreclosures in New Hampshire in 2013 than the year before, and more than a third fewer foreclosure notices.
That's the good news from the New Hampshire Housing Finance Authority, which has been keeping track of these statistics since 2008. Indeed, the 2,702 foreclosures in New Hampshire last year amounted to the smallest number of filings of such deeds since 2007.
But the bad news is that in December, 194 former property owners still lost their homes through foreclosure and some 328 still faced a foreclosure notice. That's up compared to November, but down by more than 30 percent compared to December 2012.
Overall, however, the trend has been in the right direction. Consider 2010, when more than 800 foreclosures notices were going out per month. The average in 2013 was a little more than half that, and going down.
The state finished off the year with year over year foreclosure deed declines for November and December of about 35 percent — the sharpest decreases except for April, when foreclosures dropped 50 percent.
Fewer people are also behind on their mortgage payments, though the number hasn't reached prerecession levels, according to the housing finance agency. The mortgage delinquency rate was 9 percent at is peak in 2009. By November 2013 it was at 4.8 percent, still above the 4 percent level that it was out before the economic downturn took hold.