N.H. February exports rose 29.2% from a year ago
But, at $385.5m, they were 12.7% lower than January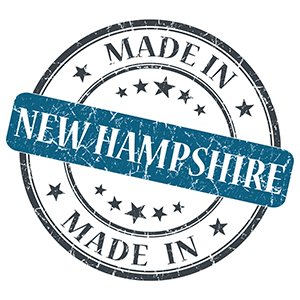 World trade in 2013 was sluggish for the second year in a row, according to the annual report of the World Trade Organization.
According to the WTO, worldwide exports of goods rose 2 percent to $18 trillion in 2013, a moderate acceleration from last year's nil growth. The world's top three exporters – China, the United States and Germany – accounted for 28 percent of the world's exports last year.
Meanwhile, American exporters had one of their best years in 2013, shipping $1.6 trillion worth of goods. National merchandise exports rose 2 percent in 2013, following an increase of 4 percent in 2012.
In the first two months of 2014, U.S. exports were $265 billion, which is $3.5 billion, or 1.3 percent, more than the same period in 2013. The monthly numbers for 2014 indicate that American foreign sales continue to grow, but at a slower pace than a year ago amid a lingering recession in Europe and weakening economic growth in emerging countries.
During the same period, exports of goods from New Hampshire increased by an annual rate of 29.2 percent from the same period of 2013. As a result, New Hampshire ranked third in export growth among the 50 states in the first two months of this year.
But February exports, at $385.5 million, were 12.7 percent lower than January's total.
Manufactured goods, at $239.9 million, accounted for 62 percent of all Granite State exports, 21.5 percent lower than the previous month.
But on an annual basis, manufactured exports were $38.3 million, or 42 percent, higher than in February 2013.
Exports of non-manufactured goods rose 7.2 percent in February, to $145.6 million. This group of shipments abroad consists of agricultural goods, mining products and re-exports.
Looking ahead, the WTO said it expects "a broad-based but modest upturn in 2014, and further consolidation of this growth in 2015," in the words of WTO Director-General Roberto Azevêdo.
"For 2014, world trade should rise by 4.7 percent. This is not yet quite at the historical average, but it is better than last year. It would definitely be a step in the right direction. We foresee a 5.3 percent increase in world trade in 2015," said Azevêdo. "This would be in line with the 20-year average."
The projections suggest that New Hampshire companies will continue to receive bigger export orders from foreign buyers this year. It also suggests that there will be better export opportunities for local exporters in the emerging economies than in the industrial countries.
Evangelos Simos, chief economist of the consulting and research firm e−forecasting.com, is editor for International Affairs for the Journal of Business Forecasting and professor of economics at the Paul College of Business and Economics at the University of New Hampshire. He can be reached at eosimos@e-forecasting.com.