N.H. business coalition backs Common Core
Citing the need to ensure 'our schools are teaching and graduating students for a 21st century workforce'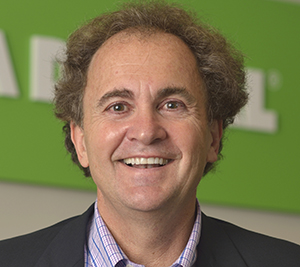 Yet another business organization is entering the fray over the Common Core State Standards for math and English, saying they're key to the effort to upgrade the state's education system.
The backing comes from the New Hampshire Coalition for Business & Education, an alliance of New Hampshire business, education and public policy leaders, which said its members voted unanimously Nov. 8 to support the standards.
Chair of the coalition is Tom Raffio, CEO of Northeast Delta Dental as well as chair of the state Board of Education.
"I've lost track of how many times I've heard the CEOs of New Hampshire companies say they can't find the talent they need to run or grow their companies," said Raffio. "Those of us who hold leadership positions in New Hampshire have a responsibility to respond to that need by making sure our schools are teaching and graduating students for a 21st century workforce."
The coalition, which describes itself as a nonpartisan group that acts as a sounding board and advocate for improvements in education, includes business and education leaders whose goal it is to collaborate more closely on education and workforce initiatives.
The Common Core is a set of new English and math standards developed by education officials and governors of most states in the country. Designed to better prepare students for college and careers, they've been adopted in 45 states and the District of Columbia. The New Hampshire Board of Education approved them in 2010, but they have not been adopted in full by all school districts, including the state's largest, Manchester. The town of Alton has outright rejected them.
"The stakes could not be higher for ensuring that students are well prepared for the state's workforce of tomorrow," said Fred Kocher, former president of the New Hampshire High Technology Council and the coalition's coordinator.
The coalition's endorsement of the standards comes a few weeks after the Business and Industry Association of New Hampshire voiced its support of them, tying their implementation to the state's economic future.