Monzite, eComp team on legacy system components
Companies will collaborate on sourcing, testing for medical, aerospace and defense components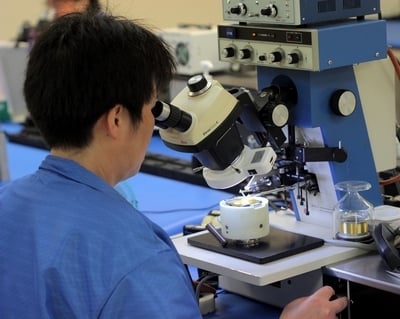 Nashua-based Monzite Corp. has entered into an agreement with a Massachusetts firm that's aimed at supplying electronic components for important legacy systems.
In the deal, Monzite will collaborate with eComp of Framingham, Mass., in on sourcing, reengineering and testing services for medical, aerospace, and defense technology companies that need hard-to-find replacement components for legacy systems.
Monzite is an advanced contract manufacturer that specializes in RF/microwave assemblies with chip & wire and surface mount components, high frequency electronics and sensors. The company's Impellimax division designs and builds PIN Diode, GaAs, GaN and SiC drivers, linearizers, hybrids and other components.
eComp is a distributor and authenticator of products for the medical, military, aerospace, and industrial marketplace.
The Massachusetts firm will serve as a distributor for the Impellimax product line and partner with Monzite on re-engineering and manufacturing solutions for specific customer needs. Monzite will also provide environmental screening and functionality testing services for eComp as needed.
"Serving these industries together is a great fit for us," said David Robbins, CEO of Monzite. "We've already launched our first project together. eComp had a customer who needed parts that were not available. So we reengineered it, got the right die, and are building and testing the components to the 883 military standard."
The multi-year collaboration will leverage each company's core strengths, said Richard Nadeau, eComp's founder and president. "Sometimes, products are simply not available, so with Monzite's capacity to reengineer, build, and test new parts to military standards, we broaden our solutions for customers."