Montreal company acquires intermodel software firm in Lee
TMS, Profit Tools founder will continue intermodal optimization platform as Envio 360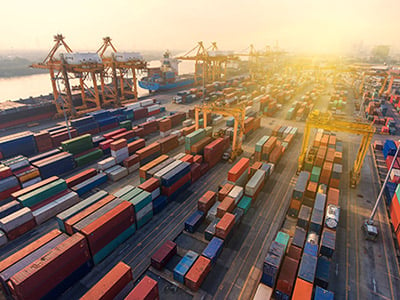 TMS, Profit Tools, a developer of intermodal management systems in Lee, has been acquired by Valsoft, a Montreal company that specializes in the acquisition and development of vertical market software companies.
Founded in 1995 by President Brian Widell, Profit Tools enables intermodal trucking companies to automate operations, dispatch, billing and customer service, and build their brokerage business. Profit Tools grew its TMS product line to include operations, container tracking, mobile dispatch integration, visibility solutions and analytics. Profit Tools, Inc. introduced fuel services in 2013, AI optimization in 2017, and formed a joint venture in the field of independent contractor solutions in that same year.
Under the agreement, Valsoft acquires the TMS assets including its brand name, Profit Tools. Other lines of business, including the company's intermodal optimization platform and fuel services, will continue as a separate company under the name Envio, Inc.
"For over 20 years, we have had the privilege of serving the most forward-looking customers in the intermodal drayage industry." said Widell. "We have built lasting relationships with customers who have trusted our software and our knowledgeable team to help them make their businesses more efficient while delivering outstanding customer service. I have great confidence that the team at Valsoft will continue this tradition and that the company will be a terrific home for Profit Tools' customers and employees."
Widell will continue as CEO of Envio, Inc., with a mission to rapidly grow the business and advance its technology. The company will offer its solutions through an open platform ecosystem, Envio 360, having intermodal optimization at its core. By facilitating real-time collaboration of best-of-breed technologies, Envio 360 seeks to speed the convergence of AI, IoT, analytics, and blockchain.
"Over many years, Brian and his team have built robust software solutions in the transport space." said Sam Youssef, CEO at Valsoft. "Time and time again, they have been an innovator in the space while making sure their customers come first. We will look to grow what the Profit Tools team has done and aid in taking it to the next level."
"The entire management team at Profit Tools will be retained, the company will keep its name and its fantastic team. We will look to invest several millions in the years to come to further strengthen Profit Tools' array of products and further improve on our industry leading customer success," said Gaurav Goyal, President of Valsoft's Industrial and Transportation division.
Profit Tools, Inc. was represented by Ken Itrato and Tim Labua of Faber, Daufer & Itrato in Massachusetts and by Jack Zaremba of Orr & Reno in New Hampshire. Valsoft Corporation was represented internally by David Felicissimo, General Counsel and Pamela Romero, Paralegal assisted by Scott A. Stokes and Arvid Von Taube of RichMay in Boston.