Mid-year numbers make Centrix a sweet deal
While merger is finalized with Eastern Bank of Boston, Bedford-based Centrix Bank & Trust performs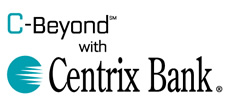 Centrix Bank & Trust is entering its merger with Eastern Bank of Boston on a strong note, the company reported on Tuesday.
For the second quarter, ending June 30, the Bedford-based bank reported about $1.9 million in net income (58 cents per diluted share), just short of the amount earned in the same quarter in 2013. Looking at the first half of the year, the company is now up to $3.9 million in profits, or $1.19 per diluted share, slightly ahead of the pace of the previous year.
At mid-year, Centrix Bank is almost at $1 billion in assets ($979.4 million to be exact), up 9 percent. Net loans grew 17 percent to $725 million and deposits have just surpassed $800 million, representing 11 percent organic growth. For those who keep track of book value per common share, it was at $20.59 at the end of June, a little over $2 more than it was the previous year.
Non-performing assets are now down to .64 percent of total assets, compared to three-quarters of a percent a year ago.
Centrix Bank is still on track to become part of Eastern Bank sometime in the fall. It will likely have one more quarter as a stand-alone institution. Centrix shareholders approved the sale of the publicly traded firm to the nation's largest and oldest mutual bank – with $8.7 billion in assets in eastern Massachusetts – for $124 million, or about $41 a share in an all cash transaction. But the two parties still haven't gotten all the regulatory approvals to close the deal.