Metrics of sales performance
The science behind achieving excellence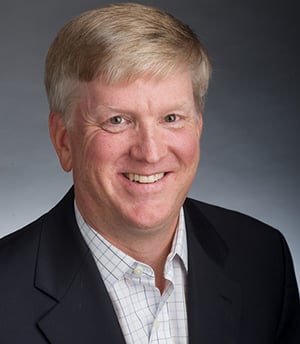 Strong relationships with customers can make a positive difference to a company's sales growth. There is a tendency, however, for some salespeople to focus way too much on the "softer side" of selling and neglect the strategic activities that lead to measurable results.
They may have warm relationships with prospects who will never actually buy anything from them. They may spend too much time with customers who like them, but only fall into the smallest customer category.
As you maintain good relations with your best customers, it's critically important to focus on the math and science behind professional sales success – identifying and relentlessly monitoring your key performance metrics.
Sales can be a tricky profession because the whims of human beings are sometimes capricious. However, every sales cycle has clearly identifiable steps that lead to one of two outcomes: sale or no sale.
Statistically, the more sales cycles that are started, the more new business will be gained. Our experience proves this without question. We all have the opportunity to apply key performance metrics to our sales programs. When they are followed diligently, successful outcomes are the direct result.
How do you apply metrics to your sales process that can measure the effectiveness of each salesperson's activities?
First, it's important to recognize that every sale is a process comprised of specific steps. Many sales managers and CEOs only focus on a couple of those steps such as number of proposals and deals closed. The B2B sales cycle requires more attention than that from management.
Here is an example of a typical B2B sales cycle:
1. Initial conversations with prospects: These can come from cold calls, inbound leads, referrals and networking introductions.
2. First scheduled appointment with a decision-maker or key influencer: This may be the most important metric, because it will determine whether or not there is real new business opportunity. It quantifies the potential for future results.
3. Identifying the real need to do business: pain, budget and the decision-making process.
4. Qualification stage: Product demonstrations, samples, qualification tests, service and technical competency evaluations.
5. Proposal or quotation: Making an offer to the prospect that includes scope of deliverables and pricing.
6. Negotiation: The prospect will often have questions or concerns that need to be addressed.
7. Decision to buy: Also known as the close, the prospect becomes a new customer.
Having a full understanding of all the key steps in your sales cycle, you can develop accurate metrics. You can begin to predict future outcomes of each salesperson according to the numbers of prospects they have falling into each of these six steps.
Sales managers must avoid the mistake of focusing on only the last two or three steps in the sales cycle. In reality, more initial conversations and first scheduled appointments with decision makers (steps 1 & 2) are strong predictors of future success. Low numbers of prospects in these early stages are critical warning signs. A salesperson may be busy trying to close prospects already in the pipeline while fewer new business appointments are making it onto his or her calendar. Here it's predictable that sales will begin to drop in coming weeks, months or years depending on your industry's sales cycle.
Analyzing all of your key performance metrics will provide actionable business intelligence that can help you and your sales force make adjustments in prospecting habits, negotiation and closing skills. It can indicate where additional training and coaching is needed. Best of all, it will help you and your team focus on the activities that will deliver consistently successful results.
Kevin Hallenbeck, principal of Sandler Training-Manchester, can be reached at 603-232-1520 or through bestsalespeople.com.