Measuring effective leadership
You can start by assessing staff retention and turnover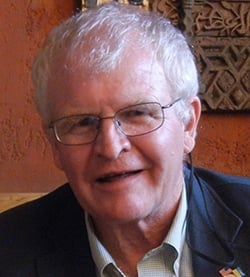 In the highly recommended book "Learning Leadership" by Jim Kouzes and Barry Posner, "Learning to lead is about discovering what you value, what inspires you, what challenges you, what gives you energy, and what encourages you." Self-awareness is a key element of this personal discovery.
In a Harvard Business Review study of 125 leaders, Bill George and his colleagues found that the most authentic leaders, "make time to examine their experiences and to reflect on them, and in doing so they grow as individuals and as leaders."
Assessment tools can be a valuable complement to experience, reflection and seeking feedback from colleagues. A reader of my previous column on the "inner game" of leadership asked if I could suggest specific tools to help identify personal leadership strengths. My favorite is the Leadership Circle Profile, which can be accessed by a link in the book "Mastering Leadership" by Robert Anderson and William Adams. Another proven tool I have used over many years is the DISC personality test that measures strengths in four key areas: dominance, influence, steadiness and compliance. While full versions are available commercially, a free online DISC test can be found at https://www.123test.com/disc-personality-test/. Another free online tool is the VIA Character Assessment, which ranks 24 character strengths: http://www.viacharacter.org/www/.
But what about measuring leadership effectiveness at the organization/business level? One of the first things to look at is staff retention and turnover. After all, multiple studies show that the top reason people quit is dissatisfaction with their boss. The latest Gallup State of the American Workplace Report finds that only 23 percent of employees agree that their manager provides meaningful feedback and only three in 10 say that someone at work encourages their development.
Another study found that only 40 percent of employees have a high level of trust in their management and organization. Ouch!
These factors lead to high staff retention, and nearly all of them are directly related to a leader's actions and behaviors:
• Proactive supervision, including regular individual meetings
• Quality feedback
• Clear goals and expectations
• Competitive salary, benefits and incentives
• Growth opportunities and a path to advancement
• Promotions based upon performance
• A strong team culture
• Appreciation and acknowledgment of staff work
• Connecting and building relationships with employees
• Encouraging creativity and risk-taking
• Quality communication
• Flexible scheduling and time off
• Training opportunities and staff retreats
• Identifying and rewarding people with leadership potential.
Great organizations develop and promote these actions and behaviors, including hiring and training leaders who embrace them. Unfortunately, the more typical situation is like what I heard in a recent conversation with a 71-year-old retiree who had worked at several large IT companies. He started out in the days when there were punch cards and large frame computers that filled a room, then rose through the ranks to a management level. "But I never really liked management," he told me. "No one ever mentored me." I am guessing that, with him being left like that to "sink or swim," the people he supervised probably weren't all that happy either.
Sadly, this kind of situation is more the norm than the exception.
Leadership training is an investment that needs to bring added value to a business and evaluation is necessary to assess its effectiveness. Typical leadership training evaluations measure only training assessments at level 1 (whether participants liked the training) and 2 (whether they learned useful things). More sophisticated evaluations, at some point after the training, rise to assessment levels 3 (whether participants made positive behavior changes) and 4 (whether there is a positive program/business/customer impact).
Level 5 is measuring return on investment using relevant data to measure key performance indicators such as customer satisfaction, employee productivity and — of course — staff retention and turnover. After all, it typically costs a business $10,000 to $15,000 (or more) every time you need to fill a position.
For further thought: Analyze how your business is doing on staff retention/turnover and consider what actions you might take to address it. What steps could you take to enhance the leadership capacities of your managers, grow potential leaders and create and sustain an organizational culture of positive leadership?
Douglass P. Teschner founded Growing Leadership LLC to support nonprofits, governments and businesses by partnering to strengthen their capacity to achieve the highest level of performance, including unlocking untapped leadership potential and embedding sustainable cultures of positive leadership. He can be reached at dteschner@GrowingLeadershipLLC.com.