May numbers reveal emerging pattern for N.H. home sales
Quantity of homes sold decreased while median price of sales rose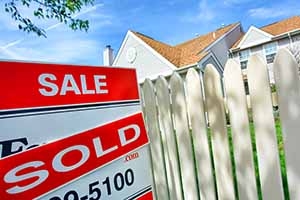 While May may have been a hot month around the nation, things have cooled a bit in New Hampshire. Prices continue to rise but the number of homes sold continues to decline compared to last year.
Home sales fell 4.9 percent in the Granite State almost matching the 5.1 percent increase of existing sales across the nation. And nationally, sales of new homes reached 8.6 percent, the biggest one-month gain since 1992.
The median price for those 1,300 NH homes that did sell was $233,000, a 7.4 percent increase, bringing the sale volume – what a realtor's revenue is really based on – up to $347 million, a modest 1.4 percent increase.
"We need to be mindful that last year's numbers marked significant increases across the board, so I caution anyone against being overly concerned with a few monthly dips in unit sales this year," said Alan DeStefano, president of the New Hampshire Association of Realtors, which released the state statistics on Wednesday.
The association noted that monthly inventory declined to 8.2 months, two months less than last year.
Still, May was less so an exception than an indicator of a pattern. Year to date, sales fell 7.9 percent, the exact percentage that prices went up, producing, as the association puts it a "statistical stalemate of sorts." Again, sales volume is up, but only by 2.2 percent.
The statistics for condos are similar. For instance, in May, sales fell by 4.9 percent, but the median price went up to $172,000, a 4.2 percent increase.
The earlier months' sluggishness could be blamed on the rough winter, and there is some hangover into spring since closing takes place a month or two after a purchase agreement.
But some realtors – who participated in NHBR's real estate round table or who were interviewed for its mid-year review, both to be published Friday – think that hangover might be from the recession.
"The crash created an inventory overhang that is still somewhat present six years later," said Margherita Verani, principal of Berkshire Hathaway Verani Reality in Londonderry. One problem was tightened credit restrictions.
"The ability for potential buyers (especially those with student debt) to qualify for a mortgage continues to be a hindrance in the market place," Verani said.
In the Lakes Region, things are slower except for the high-end lake front properties, said DeStefano, the principal of Granite Group Realty Services in Bristol. Sellers – which are mainly from out of state where the market is hotter – think "the market is going up and holding up from a higher price…Buyers are holding back slightly. Financing is still difficult."
John Stabile, a residential builder, noticed the lag as well: "Down in Wakefield (Massachusetts), we are closing one every two weeks at $800,000 a pop. Come up to Amherst and Milford and the product is not selling."