May Gruber, business and civic leader, dies at 100
The legendary New Hampshire business and civic leader died March 4 at her home in Goffstown, two days shy of her 101st birthday.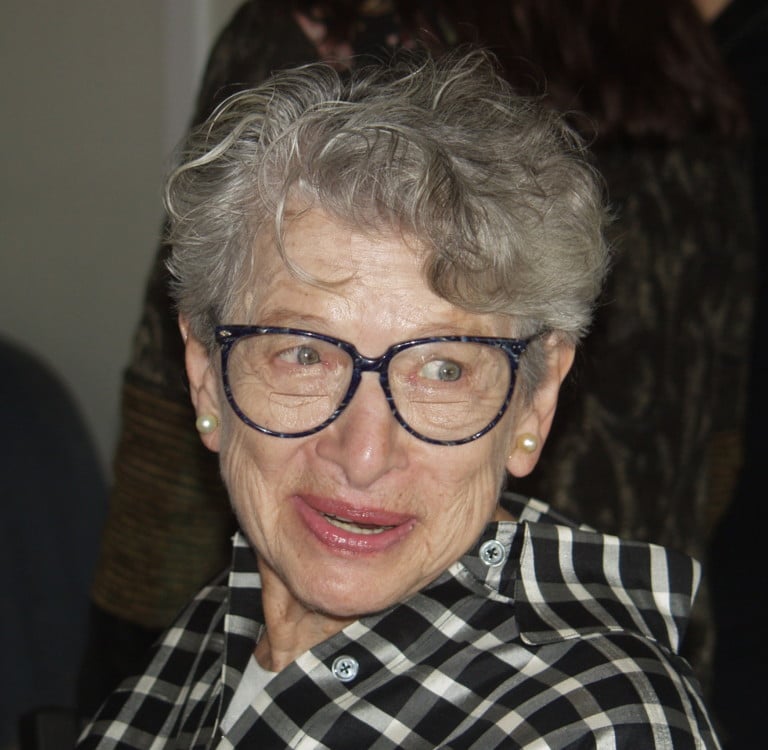 May Gruber, a legendary New Hampshire business and civic leader, died March 4 at her home in Goffstown, two days shy of her 101st birthday.
In the 1930s, Mrs. Gruber was the founder — along with her husband Saul O Sidore and her parents — of Pandora Industries, a nationally known sweater and sportswear maker that in 1940 moved from New York City to Manchester.
After her husband's death in 1964, she took control of Pandora, buying out the other partners in the family, and ran it successfully until she sold it in 1983.
At one time, the Pandora textile operation employed as many as 1,000 people and turned out 60,000 knitted sweaters a week. Mrs. Gruber later donated the building where the business operated to the Mental Health Center of Greater Manchester. (The building was later purchased by inventor and entrepreneur Dean Kamen in exchange for $75,000 and free rent for the Mental Health Center at another Kamen-owned building.)
She was involved in a wide range of civic and philanthropic activities and was a longtime benefactor of the arts and music around the state and elsewhere.
She long worked with organizations who mission it is to improve the health and well-being of children around the state, such as Child Health Services in Manchester. She also lent her energy and support to untold other organizations, from the Anna Philbrook Foundation and the Manchester Community Music School to the University of New Hampshire Manufacturing Management Center and the Center for Constructive Change in Durham.
In 1967, she married Sam Gruber, and together they helped to establish string music education in the state's public schools, a youth orchestra and the Community Music School, among many other initiatives to support the arts and music.
A major supporter of the New Hampshire Democratic Party, Mrs. Gruber helped found the local chapter of the League of Women Voters and the New Hampshire Civil Liberties Union. She even helped found a weekly newspaper, the Manchester Free Press, in the 1960s.
She remained politically active. In fact, at 99, she joined the Occupy Wall Street protesters in New York.
"May Gruber was a remarkable woman whose impact on New Hampshire will be felt for generations to come," said U.S. Sen. Jeanne Shaheen. "As a business owner, an employer and a civic leader, May gave her all to improving her community. She will forever stand as a powerful example of the positive impact one person can have on the lives of others."
Gov. Maggie Hassan called Mrs. Gruber, "a true pioneer as a successful businesswoman at a time when too few women were encouraged to participate."
Addd the governor: "Her commitment to philanthropy, the arts, and supporting others strengthened her Manchester community and enriched all those who knew her. May will be deeply missed."
A 1931 graduate of New York University, Mrs. Gruber wrote two books, was the subject of a documentary, "Sweater Queen: May Gruber and the Rise of Pandora Industries," and often spoke to audiences about her business success.
At one of those engagements, she spoke to students at her alma mater, NYU, about her experience starting and running Pandora.
As recounted in a March 5, 1988, article in The New York Times, one student asked her to explain "a little more about the human aspect" of the company.
"My husband believed in that ridiculous thing called the Golden Rule," Mrs. Gruber replied. "If you treat people right, they're going to treat you right, too. I don't know how to be more plain."
Mrs. Gruber was a mother of five and had two stepchildren. She is survived by 11 grandchildren and 15 great-grandchildren.
A private service will be held on Thursday, March 7, at French and Rising Funeral Home in Goffstown. A public celebration of her life is scheduled to be held in April Temple Adath Yeshurun in Manchester and a second celebration in New York City, where she also maintained a home.
In lieu of flowers, contributions can be made in her name to Child Health Services or Media Power Youth — which she founded with Selma Deitch and Rona Zlokower — both at 1245 Elm St., Manchester, N.H. 03101.