Mass. bank to acquire NH mortgage originator
HarborOne announces deal to buy Merrimack Mortgage Co.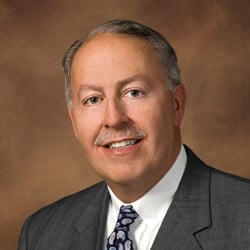 Brockton, Mass.-based HarborOne Bank has announced plans to acquire Merrimack Mortgage Company Inc., a Manchester, NH-based privately held home loan originator that averages more than $1 billion in annual business throughout New England.
Under the deal, which is expected to close in July, Merrimack will become a wholly-owned subsidiary of HarborOne Bank, a $2 billion cooperative bank. Terms were undisclosed.
Founded in 1983, Merrimack Mortgage has approximately 200 employees in Manchester and throughout its primarily New England-based footprint. The company has branch locations in Massachusetts, New Hampshire, Connecticut and Maine, and is licensed in Rhode Island, Vermont and six other states. Approximately 97 percent of its annual business is concentrated in the New England region, the firm said.
Merrimack principals Dan McKenney and Timothy Boyle will assume the respective roles of president and CEO and executive vice president and CFO of the subsidiary mortgage unit.
"We believe in the mortgage business and it will continue to be a significant component of our long-term strategy," said HarborOne's president and CEO, James W. Blake. "Merrimack Mortgage Company is a highly respected and well-managed organization. Their geographic footprint will expand our presence into new markets, and provide additional opportunities over the long term."
Pete Makowiecki, HarborOne's senior vice president for residential lending and mortgage servicing, said the acquisition will give the bank a stronger position throughout New England, generating mortgage fee income and creating additional opportunities.
"Mortgage-based residential lending is a pillar of HarborOne's growth strategy, and this acquisition aligns perfectly with our goals," said Makowiecki.