Manchester 7-Eleven franchisee takes on company in payment dispute
So far, the franchise owner has held off an eviction by 7-Eleven Corp. over a disputed $10,000, until he has his date in court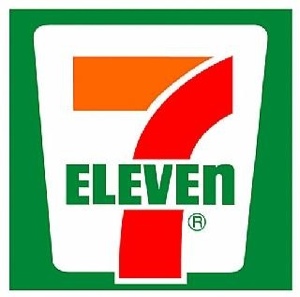 A Manchester 7-Eleven franchise owner has held off an eviction by 7-Eleven Corp. over a disputed $10,000, until he has his date in court.
The franchise owner, Goffstown resident Paul Dixon, said in a lawsuit filed against the corporation last week that the allegation that he owed the company money was not substantiated and is part of a larger dispute involving 14 other stores, mostly in Massachusetts.
Dixon, who purchased the franchise in 2004, said he invested $250,000 in it, but the relationship between the parties has "deteriorated" over the past several years and reached its head last month, when the corporation's agents visited his Webster Street store April 10 and told Dixon that he either pay $10,782.06 in four days, sell the store, or the company would take his keys.
Dixon, who is representing himself in the matter, said that the previous breaches alleged by 7-Eleven were "totally false accusations and in total error," and besides, the company didn't have the right to evict him according to the franchise agreement. Indeed, Dixon said, he was "a victim of an abusive and illegal franchising scheme designed to take over franchises by alleging unsubstantiated contract breaches."
He added that he has been "paying these so-called 'shortages' time and time again" to protect his investment, and as a result has been without any net income the past few years.
He attached to the complaint a letter written last December by a Massachusetts attorney for the 7-Eleven Northeast Franchise Association – a group of 7-Eleven franchisees — to the company's legal department. That letter challenged the new corporate inventory and cash register system that was put into place as a result of a review by the company's asset protection department. The attorney said that the system was "inaccurate" and was "designed to cause confusion," and his clients were in process of gathering their records to refute the adjustment sought by 7-Eleven.
The attorney listed 15 stores, including Dixon's. All but Dixon's and another store, located in Rhode Island, are located in Massachusetts.
Dixon filed for a temporary restraining order on April 15 and got it from a New Hampshire Superior Court judge. The judge scheduled a hearing on May 15, but 7-Eleven's Boston attorney moved the issue to federal court four days later. The case was assigned to federal judge on April 22.
"The court has not had an opportunity to hear our side, and it will," said Margaret Chabris, a spokesperson from the 7-Eleven corporate headquarters in Dallas, Texas. "I can't discuss the matter publicly because it is now in litigation."
Dixon also declined comment, saying that 7-Eleven corporate policy prohibited him from talking to the press.