Managers need to coach
Organizations need leaders who can build engagement and develop people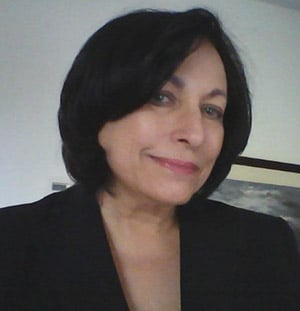 Today we work in a business environment like none before. Years of recession have reduced headcount and created skills gaps, only to be followed by a slow economic recovery that brings with it the entry of new generations, forming a workforce more diverse in age and culture than at any other time that I can recall in over 25 years and counting.
Prior to the recession, organizations focused on people-leadership, only to shift that focus to revenue, profit and survival, once the bottom fell out in 2008-09.
Gallup surveys in recent years have consistently shone the light on the results of this mind-shift: a workforce in which less than 30 percent of employees are engaged, passionate and motivated to do what it takes for organizations to thrive.
To make matters worse, I recently read that people now bring only about 40 percent of their capacity to work. Today's organizations need managers who can build engagement, develop people for current and future needs and create the next generation of leaders.
Coaching is a skillset and a management style that is right for our time:
• According to Institute of Leadership and Management research, 95 percent of learning and development managers report that coaching has generated tangible benefits to the business.
• 90 percent of organizations with over 2,000 employees have adopted coaching.
• Coaching can build knowledge and skills quickly and cost-effectively, especially when it supports application of education and training.
• Coaching can help smart, new recruits to find their fit in your company culture.
• People need to understand organizational forces, both positive and negative, to overcome obstacles, find shortcuts through the system and make effective choices as they navigate through layers and across functions.
A manager who coaches and sets the stage for an employee's success enables win-win opportunities, performance and team relationships.
• Goal: What is your employee's next career goal? Is it to become a manager within a year or two? How closely aligned with the organization's strategy and projected needs is this goal? Linking an employee's goals with those of the organization builds an emotional and intellectual bond, engaging the heart and mind of your employee.
• Reality: What is this employee's current reality? Does he/she have a few years of related experience and expertise in the function? What knowledge and skills does he/she need to make that next step?
• Options (or obstacles): How could this knowledge and these skills be developed?
• Will (or way forward): Perhaps you can provide an opportunity for the employee to lead a project, or mentor a new hire, or represent your department on a cross-functional team. Success in one developmental activity can lead to more such assignments.
While you're developing your people, you'll need to remember to anticipate and remove organizational obstacles, or to coach them over them.
Remember that you're always coaching, by what you do and don't do. As experts have told us for years, lead by example, exemplifying the organization's values. The best coaches ask questions that bring about an employee's reflection, learning and discovery. Let us not forget to encourage, celebrate and advise. And provide frequent feedback in regular one-on-one updates.
A manager with a coaching style builds a culture of coaching simply by the way he manages his people. Will coaching solve every organizational problem or dilemma? Probably not. But it could very well prevent quite a few of them while at the same time solving some skill gaps, engaging people, and improving performance.
Rosanna Nadeau, principal/consultant, at Prism Perspectives Group LLC, Mason, can be reached at 603-878-1546 or Rosanna@PrismPerspectivesGroup.com.