Making the best choice
Local HVAC company caters to growing customer demands for sustainable options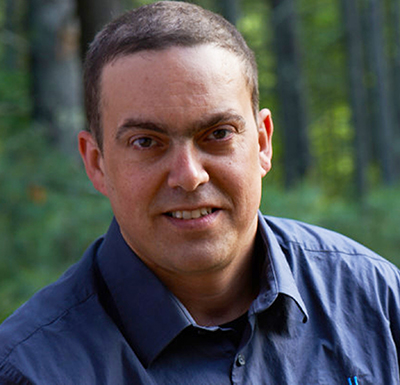 At first glance, an HVAC company might not seem like an obvious promoter of sustainability, but it's been the longtime guiding principle for Jay and Fay Aucella, co-owners of Strafford-based Aucella Heating and Cooling.
Since its founding over a decade ago, Aucella Heating and Cooling has been at the forefront providing and implementing green solutions for their diverse residential and commercial client base.
Jay Aucella says that customers are far more knowledgeable and focused on sustainable and cost-effective measures, especially as it affects their lives.
"We have found that when people are informed about their alternative options, they generally choose the best option for their health, the health of their community and the environment that surrounds them," Aucella said. "We highlight these choices by offering the most efficient heating and cooling systems and educate our customers on the life-cycle costs of these systems. Reducing energy use for heating and cooling makes sense when you compare the life-cycle cost between standard and high-efficiency products."
Aucella came to the business by marching to the beat of a different drummer. A musician, he focused his studies on business and the music industry at Northeastern University. He worked in the HVAC field to supplement his music career and discovered a passion for technical challenge, environmental stewardship, and sharing the company's "green" approach to home energy.
In the past few years Aucella Heating and Cooling has completed a wide range of residential and commercial projects that have maximized sustainable results for property owners. Aucella is particularly bullish on heat pump technology, which is revolutionizing heating and cooling capabilities.
"We are working on a few projects in Rye and Hampton that are solely heat pumps. The technology has advanced to where no backup heat sources are needed," he said. "For example, ductless mini-split heat pumps are very intriguing when their installation cost rivals that of a conventional system but the operation costs are half."
Aucella's business operations are built on a sustainability-centered foundation, such as an extensive recycling program, strict no idling requirements for its vehicles, and an office heated with a ground source, geothermal heat pump.
Both Aucellas believe their green business model is a perfect match for a changing marketplace that demands sustainable options.
"In particular, New England residents are knowledgeable, mindful and responsive to environmental concerns. It's one reason why we love working with New Hampshire and Maine residents and business owners," Aucella said. "Fay and I would not feel comfortable promoting anything else. It just makes sense to protect the resources that we have."
NH Business Review's Sustainable Entrepreneurship series is run in partnership with the Green Alliance. To learn more about the alliance, visit greenalliance.biz.