Making music with Kenneth Kiesler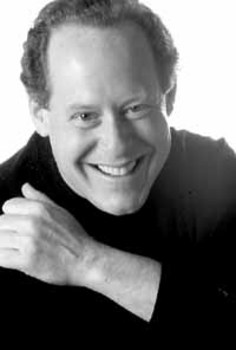 Kenneth Kiesler is not yet a household name in New Hampshire, but he should be. Entering his second season as conductor and musical director of the New Hampshire Symphony Orchestra, he brings with him an impressive amount of experience, splitting his time between Manchester and Michigan, where he conducts two orchestras and is professor of conducting at the University of Michigan School of Music.
He was music director of the Illinois Symphony Orchestra for 20 years and guest conductor for dozens of other orchestras, including the Chicago Symphony and orchestras in Israel, Japan, Korea and Bulgaria. His discography and premieres are just as lengthy and include the American premiere of Mendelssohn's Third Piano Concerto and several recordings of new concerti in the last two years alone. His teaching career spans three decades.
The Business Review caught Kiesler between rehearsals for the opening of the NHSO's 30th season and asked him about making music in the Granite State.
Q: Your job as music director for the New Hampshire Symphony Orchestra is a bit of a homecoming for you.
A: Yes, I graduated from UNH in 1971. I have a lot of family here.
Q: What was it about the NHSO attracted you to the job?
A: That is was in New Hampshire. Orchestras all have flutes and violins, but they have different characters. The audience is different, the community is different in each place. I always wanted to work and spend more time in New England, especially in New Hampshire. So the chance to make music, and do it for the people of New Hampshire, is what attracted me to the position.
Q: As you enter your second season with the NHSO, what are your goals for the orchestra? Are you working towards a different sound, an expanded repertoire?
A: The standard of measurement for an orchestra really comes in two sets of books. One set of books is about the artistic product. We're looking for performances that are technically skillful and polished, that reach for the highest ideal of music-making and communication with the audience. We want performances where even the oldest music sounds like it's being played for the first time, fresh and invigorated.
The other set of books is the financial set of books. Both sets go hand in hand. We are in the process of solidifying our corporate and individual support. Arts organizations don't exist strictly on ticket sales, so we need at least 50 percent of our income from other sources. We're seeking partnerships to help us grow, to help us build, and most importantly, to help us guarantee the future of the orchestra. We need the kind of support that comes here and stays with us and helps us accomplish our mission.
Q: What are your musical influences? Is there any piece or composer that you just love to conduct?
A: I love to conduct a great variety of music. I love very early music, I love Renaissance music and Baroque music. I love the brand new music. I love the biggest, grandest music for orchestra. I love the smallest pieces. And everything in between. I love it all.
The trick with whatever you're conducting is to stay open to it, so that it comes through you the way light goes through a prism. If you're blocked to it because you don't like it or because you're resisting, then you won't really be able to conduct it very well.
Q: The New Hampshire business community has long been a patron of the arts. How are you looking to increase that partnership?
A: We spent a good deal of time meeting with the business community. People have the impression that the symphony is for an elite group of people. If we want to associate our business with something that's going to help us, then we might as well associate it with something that reaches more people and that appeals to a broader audience.
What we want to tell corporate supporters is that a symphony striving for excellence and reaching to become first-rate, could only be an asset to align their businesses to. The orchestra is an organization that has a great tradition, that seeks excellence and reaches excellence, that sends a message that it cares about its community.
An orchestra is not a frill. It's something that we all need. It's an expression of who we are. It speaks to us, it ennobles us. That's why we need the support of the business community.
Q: In doing research for this interview, I was impressed by your biography. I think it would have been simpler to list the orchestras you haven't conducted. What other musical goals do you have? Film scores? John Williams isn't getting any younger.
A: No. I have no ambitions to write any music because I have such great respect for the composers who are alive today and writing great music.
What musical goals do I have? To become a better and better conductor. To relate with people in a better way. To find ways to work with people that will empower them, encourage them, and allow them to be the best artist they can be.
Really, the conductor is not the boss everyone thinks they are. Conductors are facilitators.
Q: Oh, come on. All that power with the baton in your hand?
A: I think of the orchestra as a big string quartet – everyone's equal. We need to have a leader up there because we have to coordinate things and somebody has to make certain decisions. And I am very willing to make those decisions. But I don't see the conductor as the boss. I see the conductor as helping to solidify and coalesce things, to raise them to another level, set a standard maybe. A leader among peers.
Q: When you're alone with the radio or the CD player, what do listen to?
A: There's an assumption for you. I hardly even listen to music. I listen to the music that's in my head, the music that I'm working on at the moment. When I do listen to music, I like to listen to something completely different. I don't listen to orchestral music. I don't find it enjoyable. I'm thinking the flute's out of tune, it's too loud, it's too soft. On the other hand, I sometimes like to listen to recordings of my own performances. I don't listen to them because I like them, I listen to them to think about what I can do better. It also helps me remember where I was intellectually with that piece, then I can start at a higher level the next time.
Q: What mark do you hope to leave on the NHSO? What do you want to be remembered by?
A: I just want to leave it better than when I started.