Make us feel important
When it comes to how you treat customers, actions speak much louder than words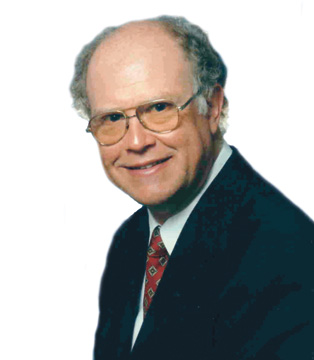 Like many of you, I don't go into my bank very often. With direct deposit, ATMs and other fine features, we're often spared the agony. Even so, every once in a while, there comes a time, but why is it that we look forward to this like going to the Division of Motor Vehicles?
One Saturday morning, I needed a $50 bill for a present. We can't get those from ATMs, and none of the places I visited that morning had one. So I went to the bank and thought I was in luck. There was only one person in line.
So I took my place and started reading the propaganda. They had signs everywhere about respect. On the front door, it said, "Respect begins right here." I wondered what that was about. Inside there were posters everywhere, including small ones on people's badges.
There were four people behind the counter, but only two of them were actually waiting on customers. One customer finished and the guy in front of me moved to the counter making me next. When this guy was through, his teller started doing something else, and the other customer seemed to be really involved.
So I waited and waited. Eventually, the teller, who had just stopped waiting on customers, said she would be with me shortly. I waited, and the three tellers, who weren't waiting on customers, kept looking at me.
Finally, another teller, who hadn't waited on anyone while I was there, asked, "How are you today?"
"I'm getting tired of waiting."
"I can help you."
I approached the counter, inserted my bank card and punched in the PIN. I asked for $100 in the following denominations: one $50, two $20s and a $10. "If it wasn't for the $50, I could have just gone to the ATM."
"Is the $50 for a present?"
"Yes, it is."
She gave me the requested bills, but it was a really raunchy $50. I asked, "Is this the best $50 you have? It's for a present, remember?"
She gave me a much better looking one immediately, meaning it was right there, but she looked embarrassed that I had asked for it.
As I said, there were "Respect" signs everywhere, and I don't really feel like anything had improved despite this respect campaign.
What I'd really like, and what I think all of us want, is to feel important. If, when I walked in, someone had stopped what they were doing and said, "Can I help you?" right away, I would have thought, "Oh wow! This is really great. They really do want my business." I imagine that's how they want us to feel, but this respect campaign isn't doing it for them.
I know it's important for tellers to balance and do all their administrative work, but why can't they do that when there are no customers waiting? And if they've started balancing and a customer walks in, why can't they put that aside and wait on the customer? With technology today, putting a brief hold on a process to take care of someone can't be much of a challenge.
This is a universal problem. I've given speeches and done work in 12 foreign countries as well as all over the U.S. I can tell you poor customer service bank stories go well wherever you are. Not everyone works in manufacturing or insurance or whatever, but everyone has to deal with a bank, whether they like it or not. And it seems like banks all over the world are not really satisfying their customers. Just start telling the stories and you'll have every audience agreeing in no time at all.
Getting back to my bank: if it were up to me, I'd get rid of the posters. We don't believe them anyway. If I needed new software to enable putting balancing or other processes on hold to wait on customers, I'd get it. And then I'd train everyone to make customers feel important.
We'll notice that immediately, and you won't have to tell us you're good. We'll tell you and all our friends.
Ronald J. Bourque, a consultant and speaker from Windham, has had engagements throughout the United States, Europe and Asia. He can be reached at 603-898-1871 or RonBourque3@gmail.com.